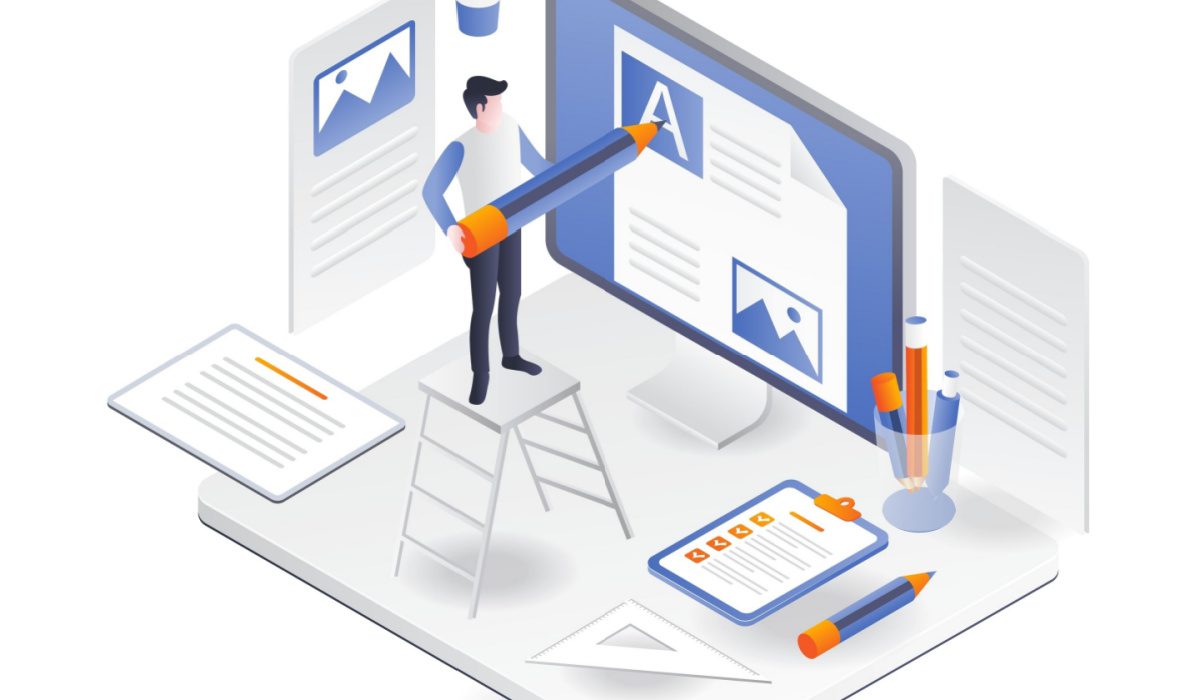 It's every marketer's goal to generate more leads and sales. And it's not just enough to have the best lead generation solution. One must go one step ahead and take maximum advantage of every B2B opportunity.
To meet ends, if you want to boost sales of your SaaS software, pay attention to B2B content marketing. Does your team effectively use content marketing for B2B lead generation? If they are not leveraging content marketing appropriately, it may take weeks, if not months, to move B2B buyers from the brand awareness stage to final conversion.
But content syndication, when done right, can help fill your sales funnel with high-converting leads. There are many benefits of effective content marketing strategies for businesses, but they do not come without challenges.
Most importantly, even as content marketing is powerful, this space is highly competitive. How do you stand out and reach your next potential new customer with so much content generated daily? Whether devising a strategy afresh or revising an existing one, a perfect content syndication plan is at the root of a successful content marketing strategy.
This blog will give you a birds-eye-view of B2B content syndication, how it differs from guest blogging and deliberate on how to implement a successful content syndication strategy.
What is B2B content syndication?
B2B content syndication is about re-posting all forms of original digital content – blog posts, videos, infographics, tutorials, and even gifs – on third-party websites. By doing so, you not only get to expand the reach of your content to a wider audience but also get a chance to expand your reach and build relationships. And you never know who may eventually turn out to be your customer.
One of the many benefits of syndication is that content marketers need not produce new content every time – you can make a start by re-publishing content that's already there on your website. But it needs to be ensured that the content is creative and is shared across as many platforms as possible.
Content syndication versus guest blogging
It is essential to distinguish between them because they are comparable yet distinct. When you are guest blogging (creating content, not for your website but some other website), you are writing a fresh piece of content for a certain publication or website.
On the other hand, syndicated content is already live content that you are just re-publishing on other platforms. You will get to know when a piece of content has been syndicated because the re-published content will mention or tag the original content source. Content syndication is one of the most profitable lead generation tactic as it is cost-effective and generates about three times leads when compared to traditional marketing.
Ways to syndicate SaaS content  
When it comes to B2B content syndication, a one-size-fits-all strategy does not work. In fact, content marketing goals can be achieved using different approaches. But what's sure is that content syndication requires a solid foundation of content marketing.
Proper execution is essential while syndicating content. Else it may affect your overall Google search engine position and lose domain authority.
When done right, syndicating content has many advantages, such as:
Building Product Recognition
Maximizing the Exposure of Content
Increased participation in social media
Spearheading thought conversations and leadership
The good thing is that you don't need to build content from scratch. You can start syndicating content by following a few steps as discussed below:
What goes into a successful content syndication strategy?
It is best to market SaaS products through articles, website reviews of white papers, and online marketplaces. To that end, it's essential to consider how readers will come across your publications before you put them out to the world. Getting your message in front of the proper individuals at the right time is important.
Promote your SaaS product by keeping in mind the following:
Set your syndication goals and KPIs: We always ask ourselves: What is the return on investment? How can we measure the impact of our work? We try to show success by looking at the number of forms filled out, downloads, conversions, and other website engagement. To achieve just this, when you start to plan your content syndication strategy ensure you know the answers to the following questions:
Why syndicate? To gauge the impact of your content syndication program, define your KPIs, targets, results, and growth metrics.
Who are your target readers? Pause and give time to locate your target audience and where they hang out online.
Make sure to capitalize on the momentum via new email subscribers, contacts, and positive customer feedback to enhance ROI.
Establish your goals: Below are the top three most frequent approaches to syndicating content.
Syndicate on larger websites: Syndicate your content on websites that have greater credibility and web authority than you. This will give your company's online presence a boost and bring more subscribers as well. The advantage is that this approach can help increase brand awareness and visibility. It's also good for networking. But one of the downsides of this strategy is that you cannot syndicate at your will as it's not under your control. Chances are also that your audience may never see the actual source and visit your website.
Syndicate to look-alike websites: In case you are targeting a niche market, like a B2B SaaS industry, you must syndicate in a more focused manner. The advantage of this approach is that you get to engage with new audiences, generate brand awareness, and get a chance to establish yourself as a thought leader within your niche segment. The downside of this strategy is that since the content is posted on a third-party website, readers may never land on your site or the original content.
Guest post on a larger site and syndicate later to your site: Publish unique content as a guest blogger on a high-traffic site that encourages original content. Here you get a chance to enjoy the benefits of putting your thought leadership in front of a new audience while still re-publishing it on your website. The downside is that this process takes time as original content needs to be created.
Establish objectives and measures: A strategic approach to content syndication may allow you to reach and engage a wider audience for your brand offerings. Creating quantifiable campaign objectives is an essential step in this direction.
When it comes to content marketing for the SaaS software industry, it's different from other marketing strategies. You can measure, take appropriate action and enhance the effectiveness of your content marketing initiatives.
Some KPIs are universally accepted for content marketing, including the number of unique visitors, session duration, bounce rate, total page views, and average time on page.
Though these KPIs are helpful for your SaaS software, others are more crucial:
Free trial registrations
Requests for software demos
Customer acquisition cost (CAC)
Lead conversion rate (LCR)
Find the right platforms to distribute your content – successful SaaS software requires finding appropriate partners. Your product characteristics, benefits, and information should appear on authoritative websites. They should reach those who would be interested in knowing how these features can solve their problems.
Various websites assist in syndicating blog content and help connect with industry leaders. These platforms help identify relevant business partners and advance your content syndication efforts.
Before pitching, take the time to examine and research a website and understand its vertical, readership, and style.
Start syndicating with the right partner
Without widespread exposure, even the most compelling writing is useless. Every marketer knows this, but promoting content often takes a back seat as much time is spent on content creation. That's why it's crucial to put effort into getting your content in front of as many people as possible with an effective content syndication strategy.
However, when it comes to content marketing for SaaS companies, it's more than just pressing the "publish" button and keeping your fingers crossed. Putting a syndication strategy in place may appear to be tedious, especially for first-timers. But with the right partner and right content, you can put your strategy into action successfully.
Whether you opt to do it in-house or want to outsource it to a content syndication provider, the juice is worth it. Binary Demand's list of millions of verified B2B contacts can help you connect with people who fit your criteria.