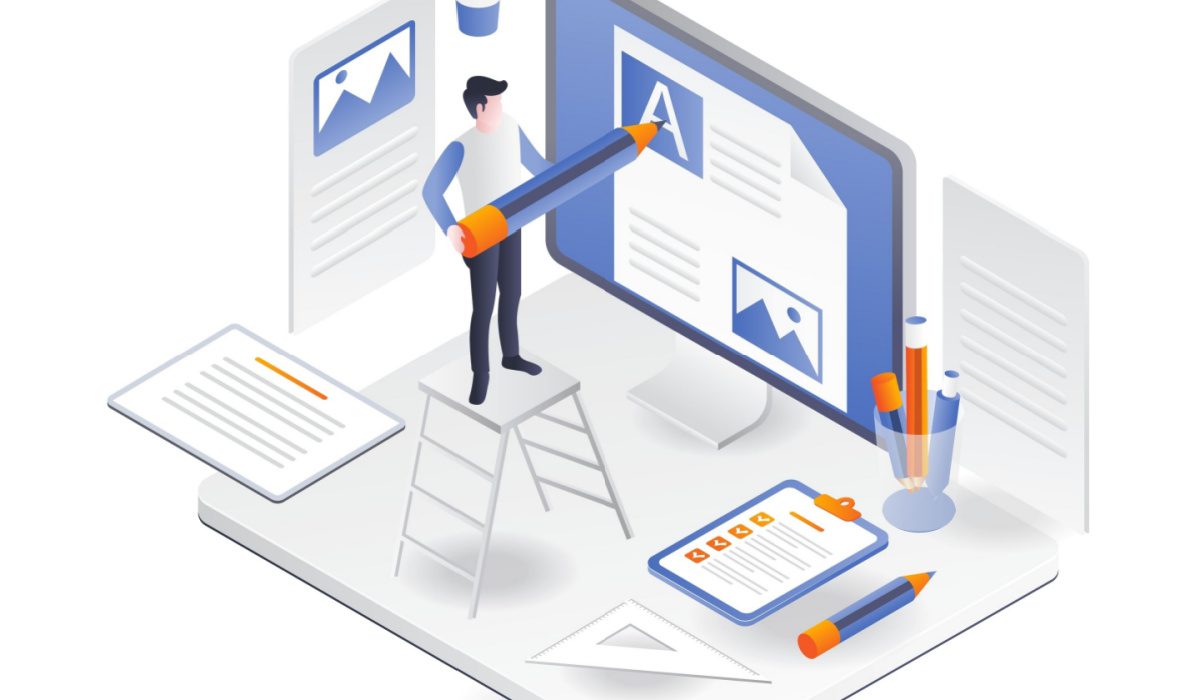 A SaaS B2B content syndication platform is a central hub that makes it easy to distribute and track content across numerous digital channels to foster engagement with their target market.
Businesses looking to generate leads and expand the reach of their content can gain several advantages from B2B content syndication solutions.
Research and Markets predicted that the content syndication market will expand from USD 4.5 billion to USD 5.3 billion between 2020 and 2027.
And businesses seek B2B SaaS content syndication platforms as a medium to help them enhance their lead generation, brand awareness, and marketing strategies.
In this article
What are B2B SaaS Content Syndication Platforms?
 We know that republishing the same piece of content, such as an infographic, video, or article, is called B2B content syndication.
Businesses amplify their reach by distributing their content to a wider audience through external websites using cloud-based Software-as-a-Service (SaaS) platforms, known as SaaS B2B content syndication platforms. These platforms enable companies to promote their content across various channels, driving increased brand visibility, lead generation, and thought leadership positioning.
 It benefits businesses in several ways, including:
Increases reach
Improves SEO
Increases brand awareness
Reduces cost
Boosts lead generation
Platforms for B2B SaaS content syndication offer a practical and scalable solution for B2B lead generation and content distribution, ultimately assisting businesses in expanding their clientele and revenue.
It would be best to know the platform's functioning before choosing it to syndicate your content.
How Do SaaS B2B Content Syndication Platforms Work to Boost Your Business?
It's essential to remember that different SaaS content syndication platforms in B2B may have additional specific functionalities and workflows. The main goal, however, does not change.
Below are the eight steps that make up the overall procedures:
Step 1:
 Following the content submitted to the content syndication platform, companies using the platform identify their target audience.
The following parameter is the basis for the definition of audience:
Industry
Job Title
Location
Additional Information
Based on this information, B2B content syndication platforms can determine who should receive the content.
Also Read: Why Data Center Infrastructure Management Needs a Hybrid Viewpoint UPS Content Syndication
Step 2:
At this stage, the platform uses its network of partner websites, blogs, social media platforms, and other digital channels to disseminate content to a diverse group of relevant publishers and websites.
These publishers may be affiliated with the platform's network or external partners.
Step 3:
Now, the platform uses a network of affiliated websites, blogs, social media sites, and other digital channels to distribute the content to various pertinent publishers and websites.
These publishers may be internal or external partners of the platform.
Step 4:
The content placement part is now in action. The publishers' websites or other digital channels host the syndicated content. Depending on the specific agreement with each publisher, it may be published as articles, blog posts, guest posts, or featured content.
Step 5:
After this, the platform typically includes B2B lead capture mechanisms such as lead forms or landing pages where readers can provide their contact information in exchange for access to the content.
These leads are tracked and associated with specific content pieces, enabling businesses to measure the effectiveness of their content syndication campaigns.
Step 6:
Typically, the platform has lead generation tools like landing pages or lead forms where readers can exchange their contact information for access to the content. Businesses can assess the success of their content syndication campaigns by tracking and linking these leads to specific content pieces.
Step 7:
The platform's ability to provide in-depth analytics and reporting on the effectiveness of the syndicated content is crucial. Businesses can monitor metrics like the number of views, clicks, conversions, and leads produced by each piece of content.
By using this information, they can assess the effectiveness of their content marketing efforts and plan their subsequent campaigns more effectively.
Step 8:
The last step is continuous optimization. Businesses can improve the performance of their content syndication campaigns over time by optimizing their content strategy, distribution channels, target audience selection, and other elements based on the insights gained from the analytics.
These stages demonstrate how content syndication platforms operate, but they are insufficient to allow you to choose a platform at random. When selecting the best B2B SaaS content syndication platforms for your business, there are many factors to consider and reconsider.
How to Choose the Best SaaS B2B Content Syndication Platform?
Choosing the best platform to syndicate your content can be challenging. Therefore, you must research to find B2B SaaS content syndication platforms that align with your goals.
Do some online research, read trade journals, and ask co-workers or business experts for advice. You can get closer to finding your ideal B2B content syndication platform by scanning the pointers below.
1) Check the platforms' online presence
The online presence of platforms is significant when syndicating content because it increases the visibility, reach, and credibility of the content and aids in the development of a brand. Below are some points businesses need to consider:
Ensure the platform has a relevant and active user base that fits your target audience.
The overall platform visibility in your industry includes the number of users, website visitors, and social media followers.
Platforms that are specific to your industry or niche to increase engagement.
The platform's domain authority, backlink profile, and content indexing contribute to the value of search engine optimization (SEO).
Analyze the degree of control you have over how your content is distributed and presented on the platform, including any links that point to your website, calls to action, and other branding elements.
2) Review the platform's features
Content syndication is a field where the technology and the business landscape are evolving, and so are content syndication strategies. Keeping this in mind, we must concentrate on the following points:
To decide how and where your content will be syndicated, learn about the platform's distribution channels.
To maintain the appearance of your content, consider the level of customization the platform offers to protect your brand identities, such as including your logo, colors, and formatting.
Search for platforms that permit simple integration with well-known B2B marketing automation or CRM systems, facilitating seamless data transfer and efficient workflows.
Platforms that offer in-depth metrics and analytics on B2B lead generation, conversion rates, engagement levels, and other essential performance indicators should be considered.
3) Check out the platform's reputation and user reviews
Look into the platform's credibility and reputation. To learn about the experiences of other companies who have used the platform, read customer testimonials, case studies, and reviews from other users.
Take into account the platform's reputation and customer service offerings.
4) Go through pricing and agreement conditions
 Before entering into any syndication agreement, content owners should ensure they fully understand the pricing and terms. Specific terms should be negotiated to suit your needs and goals better:
Analyze each platform's pricing strategies and contract conditions carefully.
Consider elements like lead cost, subscription costs, extra fees, and contract length.
Ensure the pricing aligns with your spending plan and anticipated return on investment.
5) Request trials and demos
Contact the platform's sales or support team for demo or trial options. Inquire about scheduling a demo if the platform offers them.
During the demo or trial period, thoroughly examine the platform and its features. Consider its usability, content distribution capabilities, analytics, and reporting capabilities, customization options, tool integration, and any other functionalities that are especially important to your content strategy when evaluating how well it meets your needs.
Conclusion
The effectiveness of even the most persuasive writing is limited without extensive reach. Although every marketer knows this, content promotion is often overlooked due to the significant amount of time spent on content creation.
Therefore, it is essential to prioritize implementing a successful content syndication marketing strategy to ensure your content reaches as many individuals as possible.
But it takes more than just clicking "publish" and crossing your fingers when it comes to content marketing for SaaS businesses. Implementing a syndication strategy may seem tedious, especially to beginners. But if you pick the right collaborator and the appropriate content, your strategy can be implemented successfully.
B2B SaaS content syndication platforms can be a potent addition to a business's marketing plan. Still, it's crucial to approach them strategically and with a clear understanding of your objectives and target market.
Start syndicating your content and supercharge your B2B SaaS lead generation with Binary Demand today!
FAQs
Q

. What do blog syndication platforms actually do?

A. The purpose of blog syndication platforms is to enable the sharing and spreading of blog content across multiple channels and platforms.
Q

. What are the benefits of content syndication platforms?

A. Content marketing platforms offer numerous benefits for businesses:
Increases website traffic
Promotes sales
Gains more social media followers
Improves customer service
Makes your brand unique
Q

. Where can I find syndicated content?

A. The best place to look for syndicated content is on syndication sites. According to the type of content you need, choose the best syndication site and look for articles in your niche.