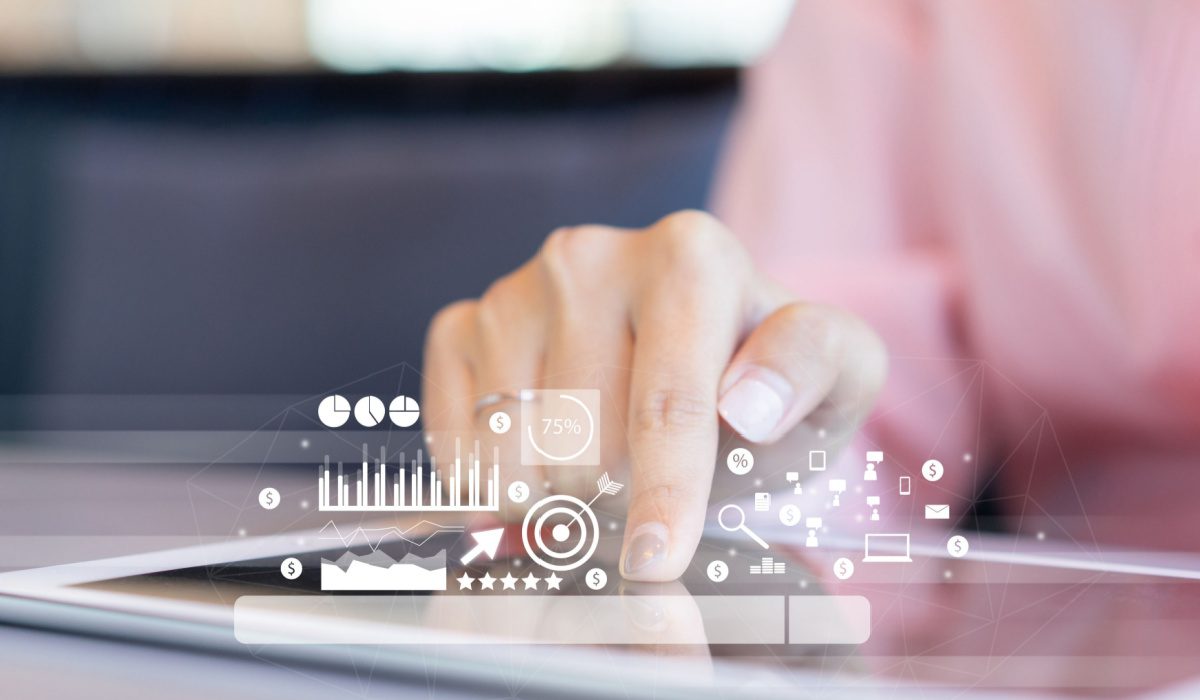 One of the best strategies to promote your product or service is to come close to you're your audience want. Imagine you are running a pizza restaurant. You can't be serving your audience burgers because they are there to have pizza!
Now, you see our point!
When it comes to B2B marketing, it is all about knowing your audience well and personalizing your marketing efforts based on that.
Here, data is one of the most significant contributors and forms the backbone of decision-making as it helps build a targeted list of pre-qualified leads.
But not all information is beneficial for businesses. B2B data is a prerequisite to sales and marketing activities – it does not matter which industry one is catering to.
This blog will discuss everything you need to know about B2B data, types of data, uses of B2B data, and the best ways to source B2B data.
What is B2B data?
Put simply, B2B data refers to that information that can be used by an organization to power its marketing campaigns.
This rich information can help a brand identify new sales leads and offer a way to contact their prospects.
B2B data includes firmographic data, technographic data, company names, email addresses, employee names, and phone numbers, among others. The data consists of anything that can qualify someone as a good sales lead and additional information to help you contact your lead.
You may ask, how does this help? It helps sales and marketing teams make informed decisions about a good sales lead and subsequently allows them to connect with them.
Types of Data
At the heart of an efficient B2B lead generation strategy and a full-proof sales plan is a rock-solid B2B communication database. Good knowledge about your prospects and leads is essential – in-depth understanding helps sell more.
No wonder appropriate data directly impacts the efficacy of your marketing and sales approach.
Before understanding how to use B2B data for an efficient marketing plan, you need to understand the data types and choose the right one for your campaigns.
Below are a few B2B data categories that can help you tailor messages for your prospects and can have a direct impact on your sales approach's efficiency.
Firmographic Data:
As the name suggests, firmographic data includes all essential details about a company that helps in focused targeting. It consists of both detailed user-level and company-wide data.
You can use this data to better judge which clients are the best suited for you so that you can target markets with relatable content.
Technographic Data:
Technology is important to market research development and understanding businesses' revenue growth.
This data type contains information on the technologies used by your targeted accounts/companies. It is further partitioned into different factors at the granular level.
With this data, you can gain detailed knowledge about the company's technology stack and predictions on their plans in terms of technical solutions.
Intent Data:
Customer data backed by data intelligence can help an organization gain a competitive advantage and can also assist them in building a consistent sales funnel.
Intent data helps you identify the leads that are actively engaged in a purchase decision based on the content they are engaging with.
There are other categorizations of B2B data as well. Yet another example is contact data, which is crucial as these are the doors to your prospects. Authentic contact details can help you contact important people behind the accounts on your list.
These must-have data sets can give your sales approach a push and help you close more sales faster. Diving deeper into each data and its significance can benefit your marketing campaigns. The most important thing is to ensure that the information is updated and accurate.
Uses of B2B data
Collected data can be used for different activities like –
Prospecting – B2B data gives you all the needed information for prospecting. You can effortlessly filter all the collected data by firmographics, technographics, job titles, etc and create a customized list of contacts that can be used by the sales team to convert.
Cold Outreach – Your sales team can get in touch with great leads using the collected accurate B2B data, including phone numbers and email addresses.
Account-Based Marketing (ABM) – Accurate B2B data can give your ABM campaigns a push and make them successful. Prospects can be qualified before engagement with information on a company's spending on tech.
Why choose to outsource?
Sourcing B2B data in-house may sound easy, but it isn't simple. A lot of effort is required to source, cleanse, validate, and store B2B data. Moreover, the sales team cannot be sourcing B2B data for obvious reasons – their focus should be more on striking conversations with qualified leads and closing new business.
Sourcing data also needs a wide range of tools to help identify and collect leads. You will need to buy expensive subscriptions for such tools, which will add many costs. You will also need extra effort to learn how to use them.
The intensive steps required in creating a clean spreadsheet of B2B data are pretty elaborate and time-consuming. Your team will need to source and scrape data, deal with high bounce rate email campaigns, validate data, upload to a CRM, and constantly do it to ensure that the data is updated.
Instead, B2B lead generation companies like Binary Demand can help you save costs and build a targeted list of high-quality leads required by your sales and marketing teams for cold outreach and ABM campaigns.
Our data is GDPR compliant, regularly validated and updated to improve campaign deliverability. Your team can now spend more time talking to interested leads and less on prospecting. B2B data is a helpful ladder to generate more revenue for your business!