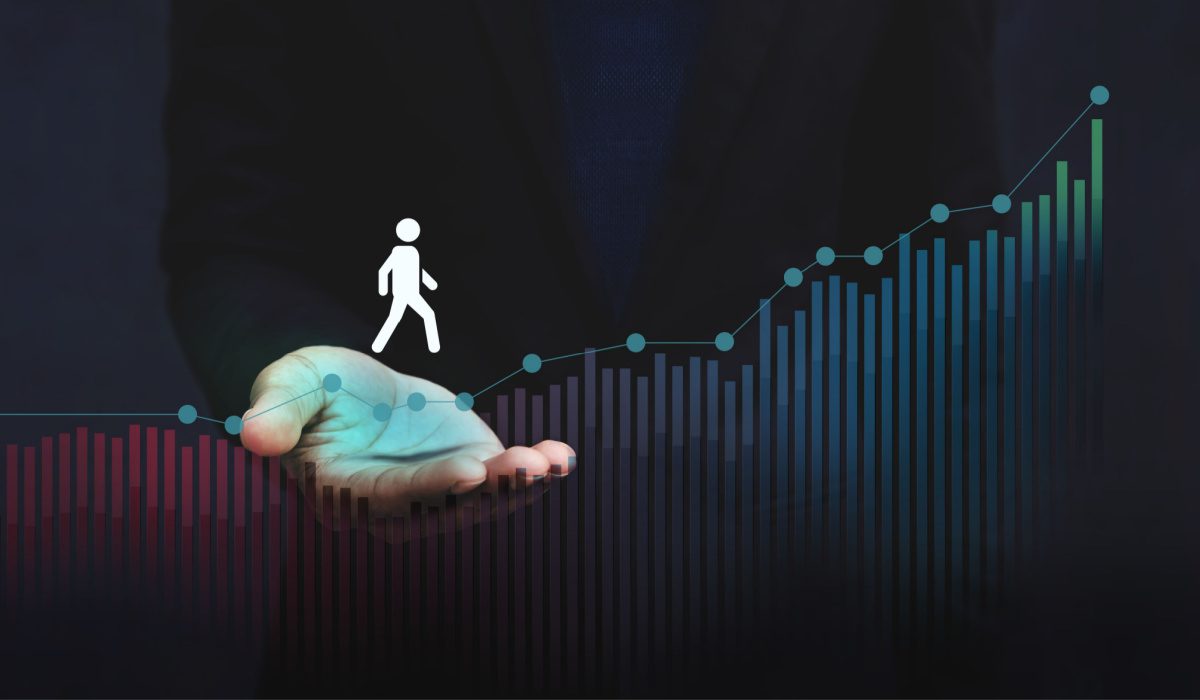 There is no denying that effective sales and marketing are necessary for a company to expand. But, there needs to be more than sales and marketing alone to sustain growth in a market where consumers have a wide range of options.
But which innovative B2B strategies can businesses implement to achieve success?
Investing in customer success in the B2B sector is an integral approach with immense potential for business growth in various industries and is highly regarded in today's digital framework.
Proactively providing solutions and answers to customer questions or challenges is the secret to achieving customer success. It can help you increase customer satisfaction and retention, which increases sales.
This article aims to assist B2B companies in successfully and effectively utilizing B2B lead generation solutions. To achieve that, we'll discuss the value and methods for achieving positive customer success.
In this article
What is B2B Customer Success?
Assuring that customers receive the results they desire when using a company's product or service is known as customer success. Involvement in buying, implementing, and using products or services and customer support are all parts of a relationship-focused customer success strategy.
Customer success in B2B ensures that clients are satisfied with their purchased products or services. It also entails being aware of the needs and objectives of customers and supplying them with the help, resources, and direction required to accomplish their goals. First, let's discuss the differences between customer service, customer experience, and customer success.
Also Read: B2B Customer Segmentation: The Key to Successful Marketing
Unraveling the Differences: B2B Customer Service Vs. B2B Customer Experience Vs. B2B Customer Success
Customer service and experience revolve heavily around customer success. However, let's examine their differences in depth:
| B2B Customer Service | B2B Customer Experience | B2B Customer Success |
| --- | --- | --- |
| The teams support customers as they find, use, optimize, and troubleshoot a product or service. They frequently respond to inquiries about a product's features, solve immediate issues, and give technical information. | These teams are dedicated to improving the customer experience (CX) and concentrate on specific customer touchpoints. They assess potential problem areas and consider how to optimize every interaction. | These teams focus on assisting clients to become knowledgeable, self-assured users who can utilize a business's products or services to surpass their objectives. |
| To ensure that the customer's letter of engagement matches their experience, customer support includes addressing their pain points, responding to their questions, and resolving queries and escalations with less friction. | It creates a deliberate end-to-end customer experience that supports all critical customer touchpoints across teams interacting with customers, such as sales, customer success, professional services, customer support, and marketing. | The tasks in customer success include customer advocacy, proactive engagement, value delivery, onboarding, churn management, adoption, cross-selling, and upselling. |
| It aids in customer retention for businesses. | It assists companies in understanding their client's needs and better serving them. | Building a loyal customer base is possible by helping clients achieve the ROI targets they anticipate from your solutions. |
Why Is Customer Success Important in B2B?
Customer success is vital in B2B as it drives customer retention, increases revenue through renewals, and fosters business growth by turning satisfied customers into advocates who refer new business.
How Can Companies Use Customer Success in B2B?
In the B2B domain, customer success is a strategic and proactive approach to ensuring clients achieve their desired outcomes when utilizing a product or service. It involves:
Actively engaging with customers
Understanding their needs
Assisting in maximizing the value they derive from the solution
By implementing the below measures, you can effectively leverage the power of customer success:
Recognize the concept: Customer success is a business strategy for B2B interactions. Its main goal is to ensure customers use your product or service to achieve their intended goals. This strategy includes proactive management and nurturing customer relationships to encourage satisfaction, foster loyalty, and improve customer retention.
Establish your customer success objectives: Outline what success looks like for both your customers and your company. Identify key performance indicators that support your goals, such as customer satisfaction, product adoption, retention rates, and upsell/cross-sell opportunities, and align them with your overall strategy.
Craft a B2B customer success strategy: Create a clear plan outlining how you'll add value to your customers at every stage of their journey. Specify the different touchpoints, benchmarks, and precise actions to help customers achieve their goals and enhance their experience with your product or service. This plan will serve as a road map for your efforts to ensure customer success and satisfaction.
Also Read: The Ultimate Guide to Customer Success in SaaS
Remember that customer success is a continuous process requiring ongoing effort, adaptation, and well-tested strategies. Let's look at a few tips for developing your strategy.
Tips for Building a B2B Customer Success Strategy
Creating a customer success strategy is essential for getting the best outcomes. It also helps increase customer satisfaction, retention, and overall business growth.
1) Develop incentivized compensation structures and utilize relevant KPIs for program evaluation
There are many ways to assess performance success; teams can work towards a common goal, like a group renewal rate. You can look at B2B lead generation or important revenue initiatives that can be measured to support churn prevention and new growth.
Measuring the number of account reviews that have been extended or strategic consoles is crucial because these are directly related to success.
2) Create a dedicated team for customer success in B2B
To achieve success with your customers, you must put together the right team of individuals who are fully committed to them. Customer service, account management, and other departments with a similar focus on the Customer's needs should be kept apart from this team.
For a small business: Creating a customer success team may require strategically hiring just one customer support agent with specialized training.
For enterprises, subscription-based businesses, and software as a service (SaaS) providers: A more extensive department with team members assigned to particular accounts should be created for customer success. Additionally, you'll require CSMs to guide your team and be accountable for your customers' sustained success with your goods or services.
Remember that having a diverse team is important in all respects. Team members with various experiences and backgrounds bring different perspectives and skill sets to the table.
3) Expert counsel to match up with current market trends
You should consult experts to update your customer success strategy in accordance with current B2B lead generation trends.
There are many excellent resources available, including books and conferences.
Taking live insights from influential market researchers who have spent years building customer success is essential for B2B marketing.
4)Determine your clients' weak points and build on their successes
Once you've assembled a top-notch team, you can use technology to pinpoint your clients' biggest wins and challenges. Once you've identified the problems, you can offer tailored solutions.
Identify your advantages and potential growth areas by performing the following:
Examine customer complaints: A customer service agent will assist you in overcoming any uncertain problems you encounter. CRM will also make real-time interaction tracking, team information sharing, and other features possible.
Data is essential: Even though your product or service is of the highest caliber, there may have been a few minor problems: for example, a need for more options or a long and complex B2B buying process.
Discover tips from prosperous clients: Discover what is working well for these clients. You can focus on what they enjoy, then start doing that consistently.
5)Make sure everyone is on board with the customer success process
A company-wide initiative must focus on customer success in B2B marketing. Developing a customer-centric culture that guides the entire organization is the most effective way to accomplish this.
Regularly communicating the advantages of your customer-centric efforts to C-level executives and leadership is essential to winning their support. When executives see the direct impact on the company's bottom line, it will be difficult to ignore your efforts.
Getting the rest of the company on board is much simpler once leadership has been involved. Team captains can lead numerous initiatives, including:
Customer success programs
Adoption of new laws
Product improvements that enhance the user experience
Conclusion
By focusing on the satisfaction and achievement of their customers, B2B companies can build strong, long-lasting relationships and foster loyalty. In conclusion, customer success is paramount for business growth, and Binary Demand understands this crucial aspect. As a leading B2B company specializing in lead generation, demand generation, email marketing, and more, we prioritize the success and satisfaction of our clients. Contact us to achieve your growth objectives and elevate your business to new heights.