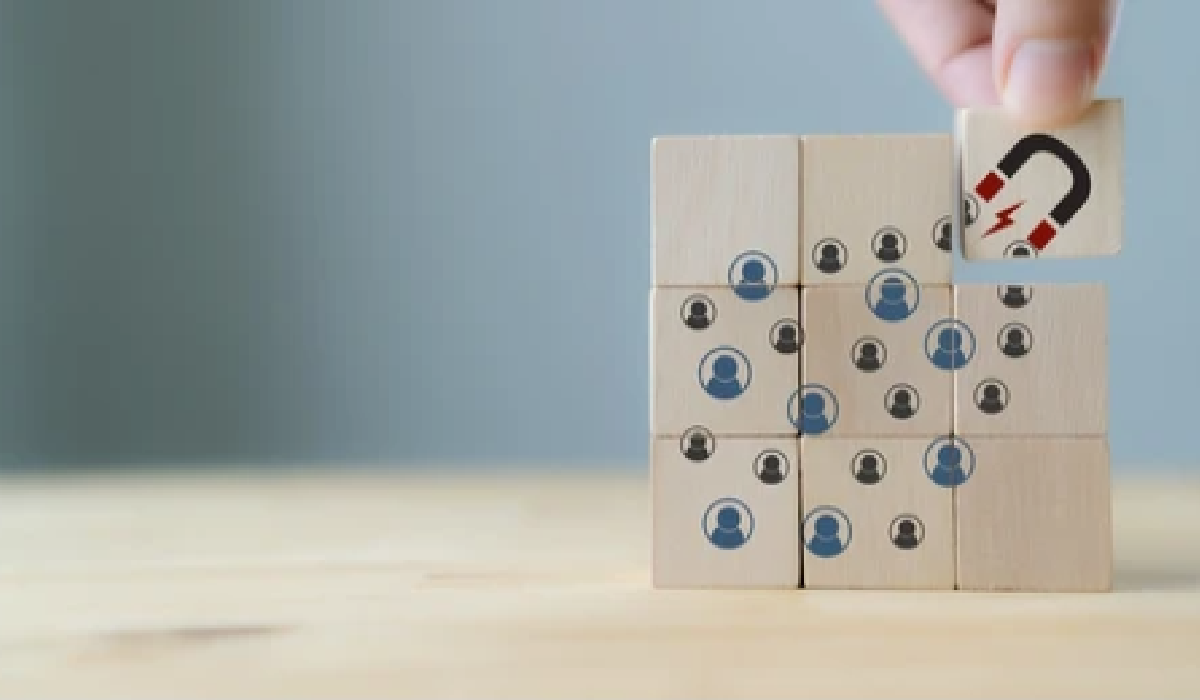 One of the most crucial aspects of any business is generating leads, but SaaS companies may find it particularly difficult. But with the right strategy, you can produce a consistent flow of high-quality leads to support the expansion of your B2B lead generation company.
There is a need to offer robust B2B SaaS lead generation solutions to your customers. Without proper strategies, you will not be able to sail your ship in SaaS marketing. With solutions, well-planned strategies are also required to attract more leads.
This article will go over more than 30 SaaS lead-generation strategies that have been shown to be effective for SaaS companies. By utilizing these tactics, you'll be well on your way to increasing lead generation and business expansion.
Definition: What is SaaS Lead Generation in B2B Marketing?
It is a process to generate leads for SaaS (Software-as-a-Service) providers. This software can be used online rather than installed on individual computers and is provided by SaaS companies. Consequently, the program is accessible to users from any location at any time. Some leading SaaS providers include:
Google Apps (Docs)
Dropbox (cloud storage)
GitHub (code hosting)
Slack (for communication)
Salesforce (CRM) etc.
In simpler words, a lead is a way to get a potential customer. A lead could be someone who has downloaded a free trial of your product but has yet to make a purchase. Or a lead could be someone who has stopped halfway after filling out a form on your website.
In this article
Considerations Before Adopting New SaaS B2B Lead Generation Strategies
B2B lead generation is a blanket strategy to generate leads as it utilizes organic and inorganic mediums. Through organic operations, you can reach your audiences in search engines. Inorganic operations provide a channel to connect with potential customers through social media, paid ads, social media posts, and other digital communities.
So, SaaS lead generation aims to attract B2B sales qualified leads and convince them to purchase your services.
B2B SaaS Lead Generation Strategies That Work in 2023
To cope with the competition, you'll need to adapt quickly to the changing trends in SaaS marketing. The best b2b SaaS lead generation strategies below will help you adjust and generate more results in less time.
Set your goal around four T's( Think, Track, Try, and Tweak)
Think – Think about the target that you want to achieve.
Track – Track your performance regularly.
Try – Try new or more effective strategies to gain expected results.
Tweak – Change or cease your sterile strategies.
This is a significant step when adopting any B2B SaaS lead generation strategy. Consider and reconsider everything about your target, performance, and existing strategy occasionally. Are they working or not according to your expectations? Try to make changes soon if your strategies do not benefit you.
Try to know more about past clients
These clients you were serving previously but are currently not availing of your services. Study them while making your strategies. What were their needs and preferences?
It will shed light on customers' pain points and give insights into their interests, aspirations, and buying behaviors. It will create a thread to uncover many successful future strategies.
Do extensive keyword research for your website
Dedicated keyword research can give you much more traffic than you think. While doing so, follow the below steps:
Think like customers
Target specific customers
Include general terms parallel with long and short-tail keywords
Track monthly search volumes to reach a particular keyword
Try to find keyword difficulty using tools like Ubbersuggest and SEMRush to check the competition. Use some public-laden sites like Answer the public, and Quora, where you will know your customers' WHAT, WHO, WHEN, WHERE, and WHYs. These sites produce accurate data.
Introduce your product through video content
In some situations, visuals can create more trust than just words. As per E2M solutions, 92% of B2B marketers rely on videos for lead and demand generation operations. Creating a full-fledged video to answer the possible questions that a customer has, is the best way to attract more leads rather than FAQs.
Using animation, impressive voice, attractive visuals or design, and simple language will better educate the customers about your product rather than chunks of content. It is confirmed that such a video content strategy can raise your leads by up to 33%.
On-page SEO is a free and fruitful SaaS lead-generation strategy
Quality content is the need of the hour. But quality content is going to survive only if a proper SEO strategy is carefully applied to it. While creating leads for your SaaS startup, it becomes imperative to use META TAGS and META DESCRIPTIONS wisely in the whole series of your content.
Also Read: 7 Pillars of Successful Demand Generation
Re-examining your pricing structure is crucial
Pricing structure plays a key role in the decision-making of your potential customers. Companies are making significant efforts to draw a competitive pricing structure to understand customers' needs better. So, designing a pricing structure that will benefit you and your customer will be a welcoming strategy.
Try content repurposing
It is nothing but a type of content recycling. It is a process in which all or part of existing content is reused to expand its reach. E.g., case study content is repurposed into blog content, or blog content is repurposed into a carousel post.
A real-time example would be HubSpot. They conducted a case study of their services with 14 companies to expand their content's reach. The content remains the same, but the overall reach doubles. The other benefits are as follows:
Helps to reach newer audiences
Helps us to target on buying stage
More leads in less effort and time
Referrals are needed
Referrals can create a bond between your users and your product. Nowadays, people are eager to talk about services they've experienced. So, giving them that chance will benefit you in many ways.
Create a referral system of recommendations
Asking for referrals for older and recent accounts of 6 to 12 months
Referral after any step has been achieved. E.g., when a customer achieves a milestone
Trust building with testimonials
Sometimes, old-fashioned strategies work. Testimonials on your website's landing pages with real stories of your genuinely benefitted customer can greatly help. The words of a satisfied customer can be trustworthy and overwhelming to the targeted audience to share their details.
Follow the trend of influencer marketing
Influencer marketing is quite common yet effective. To build a powerful lead generation campaign for SaaS startup, connect to those who represent your ideal customers and not only software niche persons. The customer gets influenced only by those whom they respect and listen to.
Free trial is an effective SaaS lead generation strategy
Complete access to your products for a limited period allows your customer to judge your product as a customer. In exchange, you can ask for their contact information for future strategies. It is a win-win game. This strategy can convince your customer in their decision-making towards your product.
E-mail marketing is crucial, so use CTA effectively
Instead of sending out emails that are overflowing with content, you should write a compelling CTA at the end of your email, which is important in B2B email marketing. Your customer base will then automatically expand as a result. You only need to persuade the reader to click the CTA to continue the conversation.
Like in a blog or other posts, attaching a cleverly written CTA in various posts will drive many readers to you in less time. Perfect content will encourage readers to click CTA and generate leads for a SaaS startup.
Software discovery platforms work as active mediators
The tech marketplace is active in gathering reviews of various software solutions to help businesses. These reviews help in buying stage for decision-makers.
For your B2B sales strategy, you need to create, optimize and grow your business profiles over these platforms to gain unlimited warm leads. Starting your conversation with them will be the next part.
Comparison pages of your tool vs. competitor's tool
Comparison pages are the best way to attract more leads, and it is a wonderful lead-generation B2B strategy for SaaS. Showing your out-of-the-box advantages over your competitors can create a positive array.
Put everything into the pages, showing how you differ in price, user experience, functionality, and reliability from the rest of the crowd. It is the best tactic to grab more leads. You need to be genuine and effortful to look different in the executive's eyes.
SaaS affiliate marketers can help you
These affiliate marketers are active content publishers. They promote products to their vast audience base by publishing effective content. They charge for this, but it is an effective advertisement for sincere audiences. The exciting part is that you'll get leads in lesser time, and you have to pay only if you get leads.
Use research papers, case studies, and reports publication
Your valuable product will be in demand always. To shape the best SaaS lead generation strategy, you need to convince the user of the product's value with the help of research papers, well-written case studies, and related reports. Try to include every point in your case studies, showing how your customers benefitted from this SaaS product.
Give lead nurturing a chance
Lead nurturing is useful in every stage, whether the buyer's journey or sales funnel. The primary intent is to start building a relationship at every possible step. It is a way of constant communication with your leads. Lead nurturing creates trust and credibility with your customers by showing your expertise in that field to them.
Try split testing
Split testing helps you compare two different layout designs. On one side, this trustworthy method helps in optimizing your website to get more conversion rates. On the other hand, it helps manage the bounce rate of different pages on your website, as per MarketingProfs. Search engine ranking can be benefitted from this, as Google appreciates you for performing better on your website.
Use chatbots and live chats for experience
These are automated ways to provide customer support, and they can surely help in lead generation growth. It assures your availability 24/7 to your customers, reflecting your care for them. Chatbots can be used effectively to answer FAQs or instructions on how to use the basic features.
Integration with other SaaS products will help
This is a usual yet crucial tactic in the business world. When integrated with other SaaS products, you can deliberately request those related SaaS organizations to upload your product to that integration page. This integration will help you in gaining more users and generate leads. Users will trust you as your integration is trusted and well-established.
Expand your B2B SaaS lead generation campaign with the help of a podcast
A podcast is a trusted medium to attract department heads, VPs, owners, and executives, as decision-makers frequently listen to podcasts, as per LinkedIn.
It is an active medium for sharing case studies, practical information, statistics, and more. Podcasts will help you create a positive image in the eyes of your customers.
Quality and engaging content is needed
Without content, marketing is nothing. Regarding B2B SaaS marketing, there is a need for quality and informative content to rank, as per Google. The content should be well-written, well-planned, and consistently uploaded. New trends and developments in your niche need to be continuously written and posted.
Make sure your website's speed is well-optimized
Websites that take much time to load will lose their possible future clients. On the other hand, website optimization will badly affect their search engine rankings.
It is a double loss. While continuing with the best b2b SaaS lead generation strategies, you need to optimize and monitor your website loading speed using tools like GTMetrix and Google PageSpeed insights.
A webinar is a yielding and lead-generation strategy for SaaS
Webinar hosting will be a smart move to generate more leads. You can set up an event to engage your customer with your product or service. For attracting a vast customer base, landing page optimization is essential. Don't forget to take contact details for your future leads. Try to insert a registration link to stay connected with your prospects. A webinar allows you to collect more valuable contacts, so work hard on promotions.
Your website needs to be mobile-friendly
Mobiles are active mediums to stay in continuous touch with your present and future leads. So, to take advantage of this situation, making your website mobile-friendly is first. It will help you generate and convert your leads. A well-optimized website is needed for mobile use, where navigation should be easy, and content loading should be quick.
Also Read: Promising B2B Lead Generation Strategies to Generate Sales Leads in 2023
Take help from Google AdWords
With a combination of suitable keywords and strategic planning, Google AdWords can place your ads so potential leads will start coming your way for your product. It might be expensive, but its results are impressive for newly born startups' B2B SaaS activities.
Use Reddit and Quora intensively
Joining Quora and Reddit forums will benefit new and old SaaS companies. Initially, search for relevant questions about your product or service. Try to answer them with detailed and engaging content. It will help in making your brand identity more considerable. These forums have a huge audience base, and you can grab many leads from here. It is also the best way to enhance credibility.
Get engaged in social proof wall
Technically, B2B lead generation is more challenging than B2C. The B2B decision makers study enough before purchasing any of the services. For that matter, trust building is very much needful. Social proofs wall helps to build this trust very quickly. Partnering with review sites and engaging your customer with creative social media content will help you build more B2B SaaS leads.
Sponsor multiple events (online/offline) in your industry
Event means audiences and potential audience means more leads. Try to plan several possible events to captivate a more potential audience. The events must create interest in your audience, so plan wisely. You can participate being a sponsor or speaker, or experience-sharing person. It might be costly for you now, but later it will pay off.
LinkedIn is THE platform for smart professionals
It is an intelligent way to connect the executives of companies. LinkedIn users as of January 2022 are 808.4 M. If your company is well situated on the LinkedIn platform, you can generate qualified leads in fewer efforts. Try posting as much effective content on LinkedIn as possible. It includes blogs, infographics, videos, posts, etc. Posting consistently will help you trend on the prospect's feed. Joining a group mainly of the SaaS industry will also be beneficial in many ways.
Referral program is at its best
Customers like offerings. So, implementing a referral is another wonderful way to generate leads. You can offer your existing customers discounts or incentives for referring new clients. It will attract more leads and help you grow your business.
Make use of lead magnets

A lead magnet is nothing but an exchange offer, where you will offer an incentive in exchange for a customer's contact details. To generate leads, you can use lead magnets to increase the chances of someone providing contact details.
Let's Discuss Major Lead Generation Platforms and Their Assistance in Data Analysis
First of all, generating qualified leads for a sale team is a very complex and time-taking process, so there is a need for constant dedication. Interestingly, some companies don't even have a department for marketing activities. As a result, businesses frequently work with these lead generation companies to handle the overall process and produce results. Let's have a close view into what these companies provide:
Lead generation companies will provide accurate data about your target customers. The data analysis of these companies is so up-to-date that they can tell you correctly which client will benefit from your product.
Lead generation companies can tell you about your brand visitors. This insight allows you to design a better SaaS marketing lead generation strategy.
Leading platforms can generate contact details from anonymous traffic, which is useful for you to connect and talk further.
These companies are a Kickstarter to your sales and lead generation journey.
Conclusion
B2B lead generation strategies in SaaS can be transitional for your business to perform better in selling products. These strategies are well-researched, tried, and tested by industry leaders. Some strategies are paid, and some are free, but these are highly valuable for creating leads. Moreover, you need to give extra effort to improve those strategies!
Stop waiting and start selecting lead-generation strategies that benefit your business with Binary Demand.