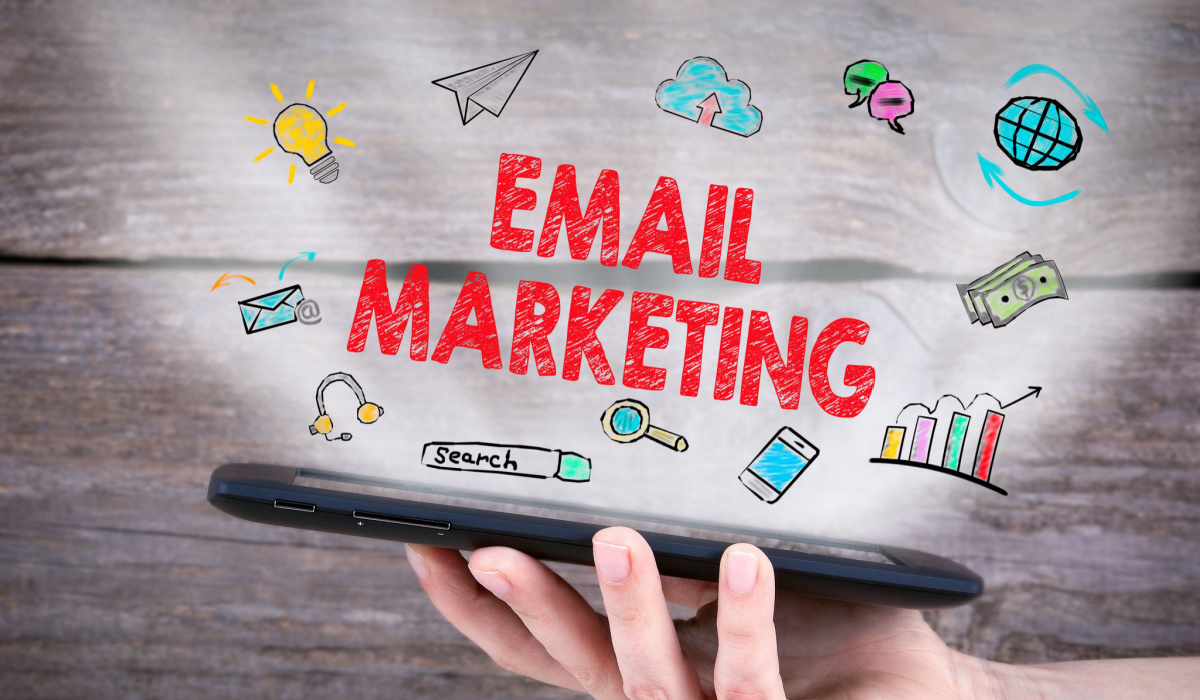 No matter the emergence of newer marketing communication strategies, it's difficult to envisage a future without email marketing. B2B email marketing has been the core strategy for conducting marketing campaigns and will continue to be so even as other platforms, such as social media and mobile, witness stupendous growth. The obvious question now will be: Why?
There are a few answers to this question. Email marketing is a digital demand generation solution that connects individuals and businesses alike with customers. It's tried and tested, and around 93% of B2B marketers use it to reach their target accounts and key decision-makers. It helps orchestrate high-performing B2B demand generation campaigns that help generate High-Quality Leads. Furthermore, B2B email marketing is a powerful, cost-effective tool that helps disseminate a brand's content across existing and prospective audiences. No other digital marketing channels offer the kind of engagement opportunities as email marketing does.
But imagine you have a prospective list of email addresses of B2B prospects, and you send emails to all of them. A barrage of emails will just flood the customer's inbox. This is why, it's more important today for organizations to send optimized emails to their customers that can add value to the buying cycle.
Random emails just do not work. It must be ensured that the content is relevant to the needs of the customer. It's not just about interactive content, but several other aspects, such as the email subject lines, which must be attractive as well. Other deciding factors are landing pages, CTA, and fill-up forms, all of which need to be aligned with your email marketing plan.
A well-crafted email is one that is personal, action-oriented, and measurable. Let's take a look at some of the best practices that can help B2B marketers fuel the productivity of their B2B email marketing campaigns.
In this blog, we will share some of the benefits of B2B email marketing. But let's first define email marketing in a nutshell.
What is email marketing?
Email marketing is a part of marketing efforts that helps promote a business's products and services and enhance customer loyalty as well. Email marketing is a way to let email customers know about your new products, sales, and other services. It can also be a way to educate your audience on the value of your brand or keep them interested between purchases.
Why email marketing?
When done correctly, email marketing allows B2B marketers to strike organic conversations and get to know their clients before making a pitch. Let's take a look at some of the top benefits of email marketing that will demonstrate why it is one of the best marketing tactics:
Ensures personalization: Email marketing allows marketers to develop customized content for customers based on their buying habits, journeys, behaviors, and other factors. Businesses can use data trackers and analytics to determine the interests of their customers. Additionally, they can help them gauge which products or content they like the most. For example, if a customer likes a piece of clothing from your catalog, you can send them a personalized email with similar items.  You can use various email automation tools to see where your customers are in your sales funnel and generate content for them based on that.
Outperforms other marketing channels: Unbelievably, email marketing offers the best ROI than any other new marketing channel, such as webinars, video campaigns, or social media posts. Email marketing gives back more than USD 40 in ROI for every dollar spent. Statista estimates that revenue from email marketing will reach almost USD 11 billion by the end of 2023.
On top of that, it enhances lead conversion rates. Various studies show that 66% of conversions come from emails. It's 40 times more efficient and better than other social media channels. To get the best results from your email marketing campaign, you should keep an eye on metrics like click-through rates, engagements, bounce rates, etcetera.
Minimizes costs: Compared to traditional marketing methods, email is cost-efficient and easy. First, you don't need larger budgets to advertise or print the ad. So, it saves on associated expenses to hire a digital and video production crew.
In email marketing, you just need to hire a professional graphic designer to make eye-catching images and good content, and you're good to go. With the increased penetration of mobile phones, email is an excellent way to get in touch with potential customers.
Enhances brand loyalty: Email marketing campaigns are one of the best ways to make customers aware of your brand. To cite an example, information-rich content can be sent within targeted groups that promotes the brand's mission, products, values and others. When your potential customers know more about your business, they are more likely to be interested and will connect better. So, if you want to stay in touch with your users, generate consistent, long-term email marketing strategies that will make them eagerly await your next email.
Boosts sales: An efficient marketing tool, email marketing helps B2B marketers further sales goals as well. Around 59% of marketers consider email the biggest ROI source. Email marketing campaigns do a host of things: They can help a business feature products or services, motivate customers to purchase after leaving their cart or entice them with special offers.
Email campaigns can also consolidate messages to uplift a purchase to a target audience that will most likely purchase from you as they've opted-in to your messages and updates. Furthermore, email marketing can also be used to automate certain sales processes that can give sales a boost as well.
Takeaway
Most marketers feel email marketing is long dead. In reality, direct mailing is still effective as long as you keep up with the latest practices. Many companies have executed email marketing campaigns in various ways and have successfully optimized ROI and business productivity of their B2B email marketing strategy.
But as it is said, every good thing comes with its share of challenges. The most crucial thing to consider with B2B email marketing is to keep experimenting and do not forget to monitor performance KPIs.
Contact us here to develop an ROI-driven email marketing campaign. Our digital marketing experts are armed with an email database across industries that's human-verified.