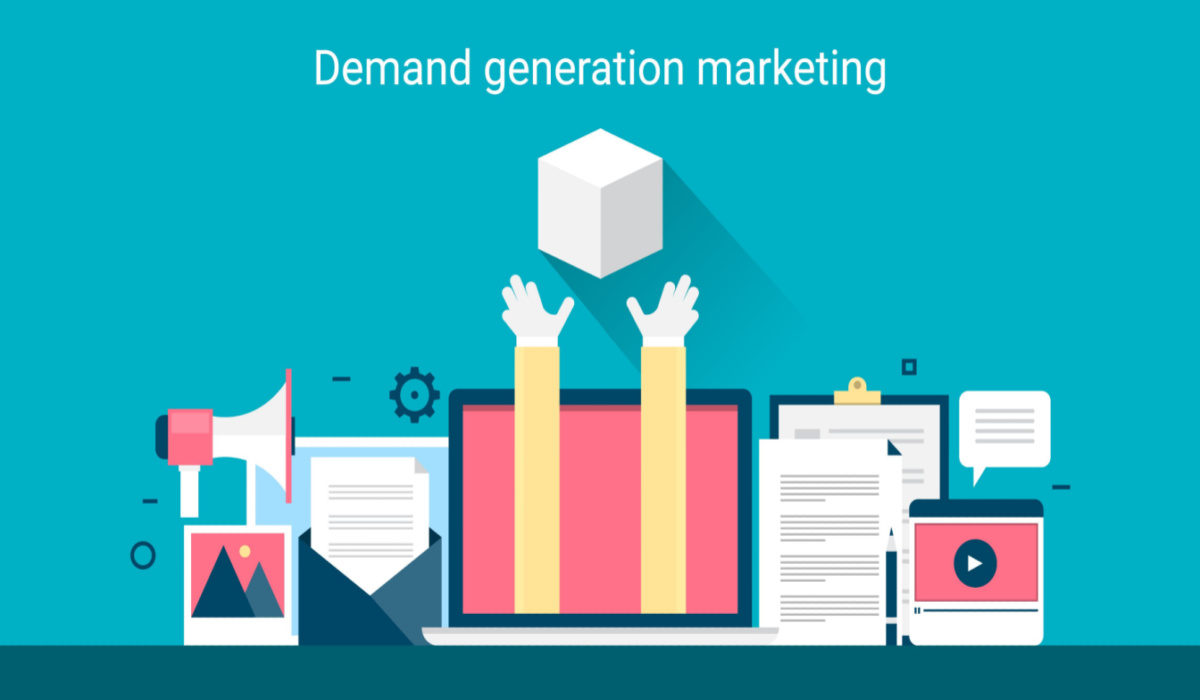 Demand generation is fundamental to B2B marketing as it helps build brand awareness and generate interest in a particular product or service, thus building a pipeline of high-quality leads that can be used by sales and marketing teams to convert.
Marketers have traditionally used demand generation solutions to fill the top of the funnel with prospective buyers. But today, it has evolved to embrace new channels and techniques. Information is decentralized across multiple platforms, and the buyers enjoy greater freedom to conduct research.
Demand generation marketing is a broader term that covers all initiatives surrounding sales and marketing at every sales funnel stage. It's about providing crucial information to the right person at the right time to build brand awareness and demand for your product or service. It creates a pipeline that the sales team utilizes to bring growth to the business.
But often it's that the role played by demand generation in marketing strategy is downplayed by other marketing functions such as lead generation, brand awareness campaigns, or product marketing.
B2B Demand generation is a powerful marketing strategy that helps generate demand but is difficult enough as it is without any of this misinformation floating around. Let's take a look at some of the common misconceptions about demand generation.
Misconception No. 1: Single channel approach is enough for effective demand generation
Admit it. The statement mentioned above sounds wrong in itself. Though a single-channel approach used to be enough during the pre-digital era, in the age of digitalization, modern-day marketers opt for a multi-channel marketing mix to develop a more effective demand generation strategy. It is essential to ascertain the most effective channels for your target audience to get the best results. Studies have shown that engagement levels increased by 166% for organizations that used two or a multi-channel approach to engage with their customers. The numbers prove that multi-channel campaigns and metrics boost numbers and help engage with prospects seamlessly throughout the sales funnel.
Misconception No. 2: Demand generation and lead generation are interchangeable
Invariably there's much confusion between the terms demand generation and lead generation. In fact, these terms are also used interchangeably. The fact is that both share similar traits, but the way they approach things is different. Demand generation is a broader concept of which lead generation is a part.
While demand generation is possible without lead generation, lead generation is not possible without demand generation. Demand generation is meant to spark an interest in a company's products or services. They might not necessarily be aimed at bringing in leads; they are more about creating brand awareness.
But is it possible that lead generation can happen without demand generation? No! For the simple reason that the end goal of lead generation is to bring in contacts that can be nurtured further by the sales team, which can happen only when you create interest in your services or products.
Misconception No. 3: B2B Demand generation need not be target oriented
It's not essential that anyone and everyone may be interested in your product or solution. This means the possibility is that not every customer needing your solution or product can afford the same. Thus, there's no point maximizing your reach to as many people as possible as it may be less efficient.
With marketers now using a multi-channel approach, the channels are used for specific targeting. Target the right people at the right time, and your business will witness greater engagement and high conversions. Just reach the right customers looking for solutions or products like yours to solve their problems.
Misconception No. 4: Demand generation is a top-of-the-funnel activity
The most common misconception is that demand generation is limited to the top of the funnel activities. It wouldn't be difficult to understand why this misconception exists. It is a widespread belief to generate demand and brand awareness only for those customers who are not yet a part of your funnel. But it must not be forgotten that the buyer's journey and sales funnels are quite fluid. Chances are that buyers can stop their journey or may even backtrack and leave the sales funnel as well.
It's here that persistent demand generation can help reinforce your brand and also help you convert prospects into leads and customers. Remember, the key is accurate targeting.
Conclusion
With businesses shifting online, newer ways are emerging that help them connect with prospects. Ultimately a lot depends on the ability of individual organizations to reach their customers when it matters to demand generation strategies that can truly impact them.
A perfect start is to target those leads who have already shown interest in your solution or product. What are the demand generation strategies being used by your firm? Maybe, it's time to start designing new strategies?
Alternatively, you could avail of demand generation services from Binary Demand to create perfect strategies that boost your business. Talk to us today; let's get you started.