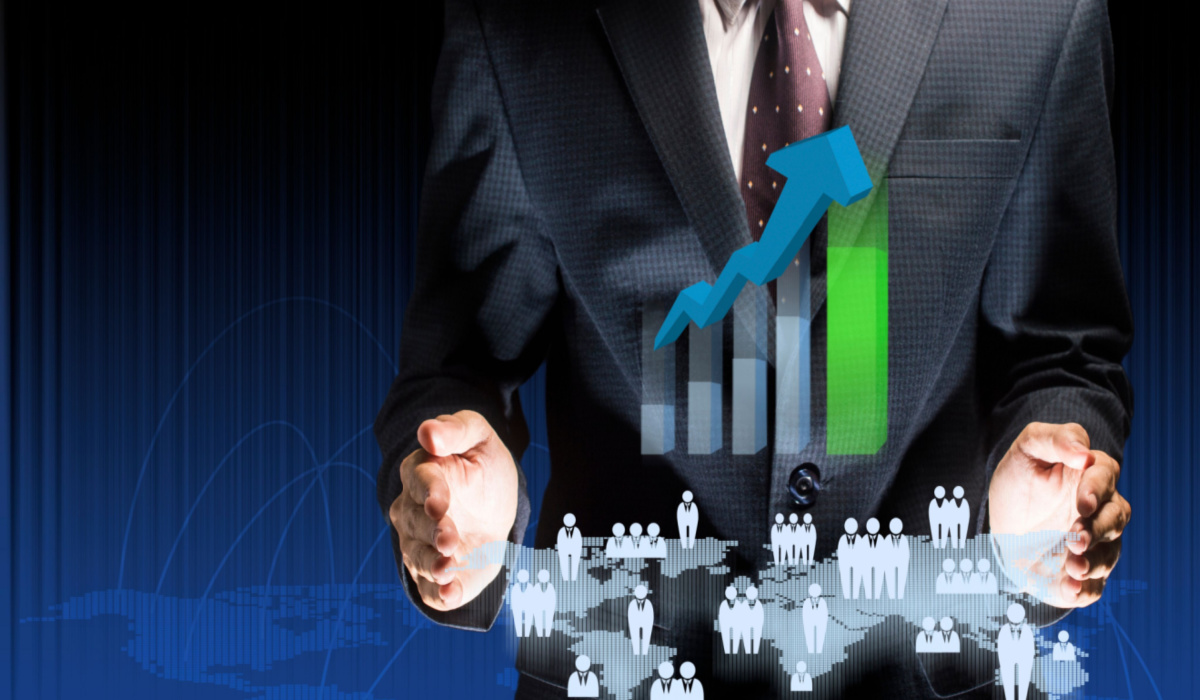 Buyers today are engaging with brands differently than they used to before our world became digital. Consumers now conduct thorough research on social media about a product/solution; read product reviews on various platforms; and even do a comparative analysis before making a purchase.
With a staggering 94% of B2B buyers doing online research before making a purchase, it's essential for B2B marketers to meet the needs of the customers. In such times, cookies and digital pixels have helped target prospects and customers.
The two digital footprints allow marketing professionals to keep a tap on what online visitors view on their websites and fine-tune their content strategy when customers visit other sites. But they, too, have limitations as they focus more on devices and not people.
It is here that People-based Marketing(PBM) solution has come in handy for B2B marketers, allowing them to identify online targets, irrespective of the devices they use.
Read our blog to learn about People-Based Marketing and gain insights into B2B sales leads. We will also discuss strategies to help one convert quality leads into prospects.
What is People-based marketing?
A People-Based Marketing strategy is a marketing strategy that uses various channels to market to people.
Businesses can use PBM solutions to deliver personalized messaging and campaigns at the most favorable time and enhance client interactions.
Instead of dividing every prospect into broad audience groups, People-Based Marketing solutions consider each prospect a unique target.
Customer data available from online and offline channels are used to generate highly detailed customer profiles.
B2B organizations use this information to ascertain crucial outcomes like individual sales over a particular time, media exposure trends, and complete purchase path.
People-based marketing strategies help organizations generate more B2B sales leads, allowing them to gain input on what can increase awareness, positive brand image, sales, and advocacy.
What are the best ways to Drive a Successful B2B PBM strategy?
A thorough analysis of some of the best PBM solutions has helped us compile several factors that help B2B businesses drive a successful B2B PBM strategy. They can also make the B2B sales lead generation process more efficient.
Spot the right customer or prospect
One of the requirements for PMB to be successful is for marketers to identify and connect with their target customers, irrespective of the device.
Usually, prospects use various devices – tablets, smartphones, or desktops – daily for a specific time. This means they spend time on every device but for a short span. B2B marketers must interact with customers on multiple devices to ensure cross-device recognition.
Inability to track a customer's journey may lead to wrong assumptions about customer behavior. A People-Based Marketing solution based on inaccurate data will not yield the expected result and ultimately fail. It is, thus, essential for B2B marketers to identify with their customers at various levels.
Client databases
For People-Based Marketing solutions to be more effective, an identification-first process for customer data must be implemented. The need is to gather real-time information than remaining stuck with historical data.
B2B marketers must include the following details:
All the tech gadgets used by prospects.
Track client behavior and interactions on the website.
History of the client browsing history of your product or service catalog.
Client's shopping carts.
Armed with this data, B2B marketers can target the right client at the right time. Furthermore, all data points can be connected to get a transparent and detailed view of their client's profile.
Automate data processing
People-Based Marketing solutions yield great results with automated customer data processing. With this, B2B businesses get a clearer picture of customer behavior while tagging customer data into a single source. As a result, B2B marketers can enrich their omnichannel marketing efforts and create an efficient and successful marketing strategy.
Bottom Line
Every B2B marketer aims to generate high-quality leads and more than 90% B2B marketers are putting their best bet on People-Based Marketing solutions. The move from cookies and pixels to using offline and online customer data with cross-channel techniques has allowed them to deliver multi-channel experiences for customers.
Is your company still using cookies to retarget consumers? If yes, get in touch with us to ensure that the right message is delivered at the right time to your target audience on different devices.
Binary Demand's Account-based Marketing approach helps B2B businesses perfect their sales process. People-based Marketing solutions further augment this process.