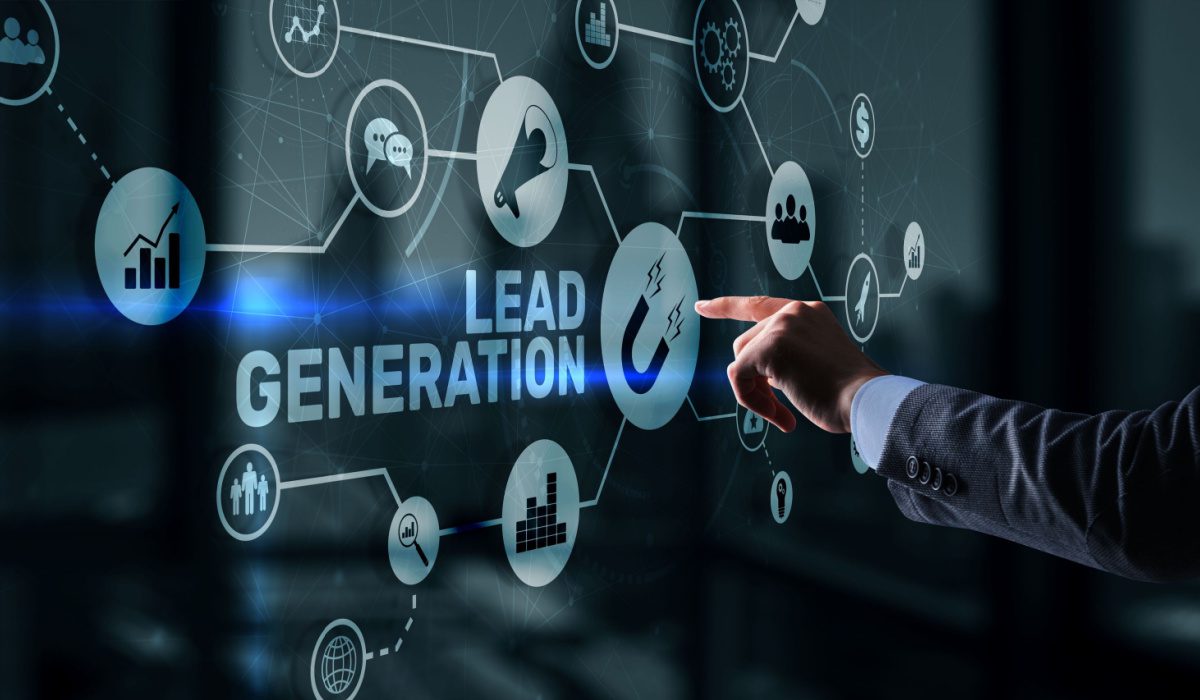 B2B Lead generation is a priority for every business. To meet ends, the sales teams have come a long way, and B2B lead generation is no longer considered an arduous task. A slew of strategies available today has streamlined the process of high-quality lead generation. But the real challenge lies in converting those leads into high-paying consumers.
The problem is that low-quality leads need to be sieved from unqualified leads. It's common for salespeople to remain stuck on calls that will not convert in the first place. This is a waste of resources, time and money as well.
The essence here is to attract the right leads, which calls for an accurate contact database that can help build leads, boost conversion, and help you achieve the following:
Improve sales productivity
Enhance the current lead quality
Exclude those who are unqualified
You must be wondering how to improve lead quality. In this blog, we will discuss a few actionable steps that can help you achieve the same.
Why Focus on Leads Quality Over Quantity?
Traditionally, the primary focus of sales and marketing teams has been to generate more leads. Most lead generation solutions are optimized to deliver a greater quantity of leads. It's often believed that the greater the number of leads, the higher the chances of converting them into consumers. Unfortunately, the same is not true. According to a study by HubSpot, 70% of marketing teams fail to meet their revenue targets.
Yet another study states that SDRs have to make at least 18 sales calls to connect with a potential buyer. This is suggestive of the fact that B2B sales lead generation is a resource and time-intensive operation.
But firms that prioritize B2B lead quality above lead quantity have seen an increase in ROI and their marketing and sales teams have saved time. Furthermore, great B2B sales lead generation can help with the following:
Business growth: Quality B2B sales lead generation can yield significant results. With a pipeline of right leads, your sales team can target the right customers from the top of the sales funnel, thus saving time and money. Hence, they can focus on other important aspects of the business, such as dedicating time toward better tracking and nurturing relevant leads.
Gain a competitive edge: Your team can design customized B2B marketing solutions to help you reach qualified leads faster than your competitors. This can be done by minimizing the volume of leads. This will allow you to be more imaginative with your marketing techniques as a business owner/marketer.
Practice multi-channel marketing: In the areas of digital marketing, such as emails and social media marketing, marketers can generate leads in various ways. When you focus on high-quality leads, marketing partners can effectively gather leads from numerous marketing channels and enhance your company's reach.
Ways to Amplify B2B Sales Lead Quality
Generally speaking, there are four steps to B2B sales: Discovering, contacting, qualifying, and closing leads.
Typically, marketers and salespeople devote 50% of their time and resource to locating and contacting leads. However, they overlook the fact that lead qualification is at the core of closing more deals. Here we will discuss some of the most effective lead generation strategies in B2B marketing that can help you focus your energies on prospects who are a perfect fit for your product or service.
Build a strong buyer persona
Every marketer knows the importance of building a buyer persona that contains all descriptions of your target audience. It is a crucial element of an excellent inbound marketing plan. If you want to sell, you must first determine who is interested in purchasing your products or services and get an understanding of their pain points, needs, and queries.
With a deep understanding of the target audience, marketing teams can provide customized communications with which the customers can relate instantly. Once you constantly target individuals that fit your persona, your B2B lead quality will rise.
The following stages can help you build an ideal buyer persona:
Do a market search: You must be aware of who your customers are, but it's always a good idea to pause and take a look at who your future customers are.
Segment your buyer personas: Once you know who your customers are, you must segregate them into different groups to be able to target similar groups with personalized marketing campaigns.
Create a background story for your buyers: It must be understood that every customer has different needs and requirements. Create a unique buyer persona for every customer.
Define personal attributes: Buyers' personal attributes, such as like age, gender, and income, too, must be defined. This will help you understand each customer's personal preferences and, thus, help you strengthen your relationship with them.
Practice Account-Based Marketing
What's the ultimate aim to improve B2B sales lead quality? The most evident motive is to boost revenue and maintain revenue growth. So, why waste time developing new customers? According to a report, 20% of the income of top-performing organizations comes from recurring clients. Repeat consumers spend 300 times more than first-time customers.
If you have been ignoring Account-Based Marketing, you should consider drawing inspiration from how ABM campaigns can improve lead quality and revenue.
ABM is a form of marketing where resources are channelled toward existing clients to enhance relationships and increase revenue. Your existing customers are already valuable to you as they know about your product and have used them. The chances are high that they will buy again from you.
But for many marketers, Account Based Marketing solutions are complex. The same isn't true. Practicing ABM is, in fact, less complex, and does not even consume as much time as conventional marketing strategies do. All you need to do is follow three simple steps:
Locate high-value accounts: As a first step, your sales and marketing teams must identify high-value customer accounts.
Target accounts: Once you have identified high-value customers that match your company's goals, target them with the help of personalized content.
Retain your customers: Finally, efforts must be put to keep the customers happy. Effective customer support services can help achieve the same.
Build a lead scoring system to filter leads
You must be wanting to build a steady pipeline of high-quality B2B sales leads to grow your business. But do you know where quality leads reside? How do you determine which leads are sales-ready? Which prospects deserve more nurturing? Which prospects can you ignore? The answer to all such questions lies in the development of a lead scoring system. Don't just chase all the leads in your CRM. Use the lead scoring system to weed out high quality leads, thus helping you create a strong sales pipeline that can help you complete agreements swiftly.
But how to build a lead scoring system? Just identify the lead qualifying criteria and focus on the lead's interaction with your business. The lead scoring system must be systematic so as to identify high-value accounts.
Listed below are a few pitfalls to avoid while generating leads:
Not every action contributes to the lead score
Never assign the same lead score to every page
Leads are always time-sensitive
According to a study benchmark, 87% of account-based marketers acknowledged that ABM beat all other marketing tactics.
Automate your marketing process
At the core of B2B lead generation lies marketing automation. It assists B2B marketing and sales professionals track, measure, and interact with high quality leads.
Today there are various marketing automation tools are available such as social media marketing tools, analytics tools, CRM tools, email marketing tools and many more that can help you grow your business.
Below we have listed a few marketing operations that should be automated:
Automate your email marketing campaigns to segment your subscribers and deliver tailored emails and measure ROI.
Automate your paid search advertising to target the appropriate keywords, change your advertising budget, and optimize your adverts for search engines.
Automate the lead management process to determine the precise location of high-quality leads in the sales cycle.
B2B companies must automate all sales and marketing processes that are repetitive and time-consuming.
It's a Wrap
Improving B2B lead quality is time-consuming and a constant process. Be ready for experimentation with different marketing strategies, tactics, and approaches to improve B2B sales lead quality.
Identify the optimal strategy to nurture your leads. It is essential to experiment with various conversion-enhancing tactics, such as account-based marketing, social media networks, and lead scoring. If the above information has caught your interest, our sales team at Binary Demand will guide you in a more comprehensive form. Contact us today!