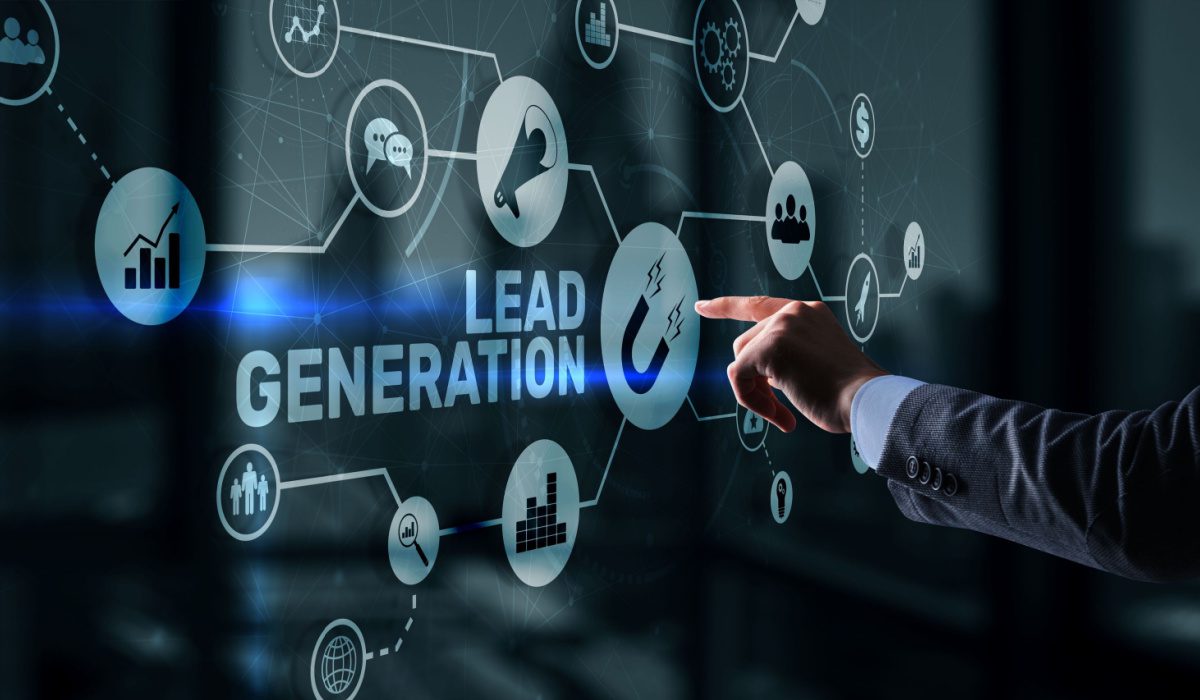 B2B lead generation is tricky but not impossible today! Marketers use PPC ads, social media, email marketing, and other methods to deliver many leads to their sales team. However, the actual task begins when you have to turn those leads into paying customers. Filtering low-quality B2B sales leads and focusing on high-converting leads is the key issue every organization faces nowadays.
"How to improve lead quality?" is the question many marketers ask.
To keep the unqualified leads off the sales funnel, you can enhance the quality of existing leads and disqualify unsuitable leads. Lead quality improvement demands marketing and sales to work in sync to identify what criteria qualify the lead and tune the strategies involving significant buyer characteristics.
B2B lead generation is tricky but not impossible today! First, we'll navigate through what improving B2B lead quality is.
In this article
How to Increase Lead Quality
The primary goal of traditional sales and marketing teams is to create more leads. The majority of B2B lead generation trends have been emphasizing generating multiple leads. It is widely believed that the more leads you generate, the more likely you are to convert them into customers. Unfortunately, this concept is no longer applicable.
A successful lead qualification process eliminates leads not currently prepared to buy, allowing sales teams to focus their efforts on more likely prospective buyers. This also allows companies to funnel prospects not yet ready for sales into future marketing efforts, allowing them to stay updated with anything upcoming. They can contact you again when prepared to take the next step.
Now the question arises, how to measure lead quality? Instead of messing and crowding the space, it is essential to rope in the potential and quality leads with maximum chances of conversion. To assist this goal, the strategies mentioned hereafter will be fruitful for garnering quality-oriented accounts.
Effective Strategies to Improve B2B Leads' Quality
The below-mentioned 12 effective ways of augmenting your leads' quality can assure the conversion of potential prospects who specifically know their requisites and fit the solutions and services you offer.
Specify your Audience
Knowing your audience and what solutions they are seeking is more likely to fetch you more qualified leads. This can be initiated by building the company's ideal buyer persona.
Getting specific with your definition of a qualified lead can ensure that your entire team is on the same page. Define your ideal customers' qualities by specifying the most significant features, such as personal attributes like gender, age, income, job title, decision-making authority, and implicit traits that indicate the desired online behavior.
Select Appropriate Keywords
The keywords that are more likely to represent your brand and go better with optimal search results must be picked carefully. As a part of the trial, go for a random search with your target keywords to check what pops up. Also, check popular questions and top-ranked posts to get more insights.
Also Read: Overcoming Common Data Quality Challenges
With the insights received, generate forms, content, and offers that suit customer preferences and reflect your offerings.
Generate Precise Content
Tailored content puts you at the forefront to quench the top concerns and questions. Create landing pages and FAQs to address common concerns and issues before the sales team interacts with the leads. This way, you can save time teams spend searching for common ground and focus more on the sales strategies.
Conduct Warm Calls
Cold calling refers to a call made to a prospective customer with whom you had no earlier contact. In contrast, warm calling is getting in touch with someone with at least a slight idea about your business. Warm calling can be very impactful if done right. You can warm up your account by sending emails, social media posts, or ads, making them aware before your call.
It sometimes becomes challenging to understand whom to call and when. Here, you can seek technological assistance. Integrate marketing and sales software that can help you to track prospects' activities, which include opening your emails, visiting your website, or downloading e-books. You can set up a notification trigger to alert your representatives to call the moment someone engages with your content.
Implement Strategies from Account-Based Marketing
How to increase lead quality with specific allied techniques? You can consider drawing some tactics from the B2B ABM campaign that works. Many marketers have realized that ABM enhances acquisition rates and customer lifetime values.
Similar to ABM, you can initiate by specifying a target account list. Your way of targeting and interacting, with the corresponding actions that leads should take, will help build trust among the leads.
Filter Leads with a Lead Scoring System
Opting for a lead scoring system could be worthwhile if you are struggling with lead quality. The option needs to be considered right from the beginning of the campaign and retained until the sale's closure.
Lead scoring determines a lead's level of interest and sales readiness using a system agreed upon by marketing and sales. Companies can rate leads by awarding points and establishing rankings such as "hot," "warm," or "cold."
 Align Sales and Marketing Teams
Sales teams often argue about the marketing leads not being qualified. If the discrepancies between B2B marketing qualified leads and B2B sales qualified leads are solved, you can see lead quality getting improved. Your marketing and sales teams should frequently discuss the core concerns of customers to solve, ideal customer criteria, and their time spending.
The marketing team should learn about the type of qualified leads that sales reps seek and incorporate those insights into their campaigns. Even the marketing personnel can join sales team members to receive calls so that they'll directly get to hear from the leads.
Utilize Buyer Intent Data
Wondering how to define lead quality with data? You can make optimum use of buyer intent data for prioritizing leads and adding more insights into the requirements of an ideal customer, platform benchmarks, and content. With the help of intent data, you can access the customers' behavioral patterns, including site visits, third-party platform content, and reviews they read.
Marketers can map out whether a lead has reached a stage in the buying journey where they qualify as a quality prospect by gathering intent data, allowing them to target buyers actively seeking your solutions.
The first-party data sources such as social media, websites, and emails can be complemented with third-party buyer intent data to hit high-value prospects and convert them into HQLs.
Take Benefit of Marketing Process Automation
It has become essential to automate evaluation processes and contacts. Email automation tools can help reach out to potential prospects without composing multiple bulk messages. Automated evaluation software can spot potential issues with accessed data indicating whether a prospect is ready for the deal.
A marketing automation platform offers the analytics and measurement metrics required to increase lead quality. It also shows how each lead behaves in the sales funnel and how your marketing programs affect B2B lead generation solutions, sales, and, most crucially, income. Integrate your CRM system with your marketing automation platform for the greatest outcomes.
Optimize Landing Pages
A random click from a Google advertisement or precise keyword search should redirect to a specific landing page. Make sure the landing pages deliver the exact solutions the visitor is seeking for.
Conversion optimization on the landing page, including CTA, can help enhance sales leads. You can ask visitors to drop in their details such as email address, contact, and name for receiving brochures or e-books.
Using a third-party landing page may not increase the SEO ranking of your business site. Hence, host your landing pages on your server to channel the traffic to your website.
Add Chatbot Integration
Chatbot on the website can assist in converting cold leads into warm ones. Visitors can receive highly customized information 24/7. With the help of a chatbot, you can retrieve mandatory insights such as contacts, names, email addresses, and more. It saves money for the business and time for the salesperson.
As a part of advancement, chatbots can communicate with visitors in their preferred language. Instead of SDRs communicating through several languages, you can prefer an AI-backed chatbot that can interact with visitors and quench their concerns.
Choose Suitable Social Media and Marketing Channels
Your company's social media accounts are the finest area to interact with customers and raise the caliber of your leads. Regular posting and direct DMs provide more information on your sales leads than any other media.
Today, you may generate leads via paid advertisements and organic approaches on all social media platforms. But LinkedIn is regarded as the ideal lead creation site for B2B leads as it can help share posts to interact with leads, publish long and relevant blogs, send newsletters and bulk messages, and showcase your testimonials and professional accomplishments.
Apart from leveraging social media to augment lead quality, you should also recognize the type of content and corresponding suitable marketing channels. B2B marketers must choose content types that work well and place them where their ideal customers will likely look for them. Lead quality may be easily improved by discovering the channels your customers frequently interact with and sourcing your leads from those channels.
Conclusion
Lead quality enhancement takes a considerable time. Marketers should demonstrate several communication methods, tactics, and processes.
The strategies mentioned above will help you learn how to analyze lead quality. Once you explore the solution that works, you'll observe the enhanced conversion rates. Moreover, the sales personnel will get to focus on the best-fit leads instead of spending time and effort on the accounts that are less likely to proceed any further. You can also contact Binary Demand for all your lead generation needs so that we can take the burden off your shoulders.