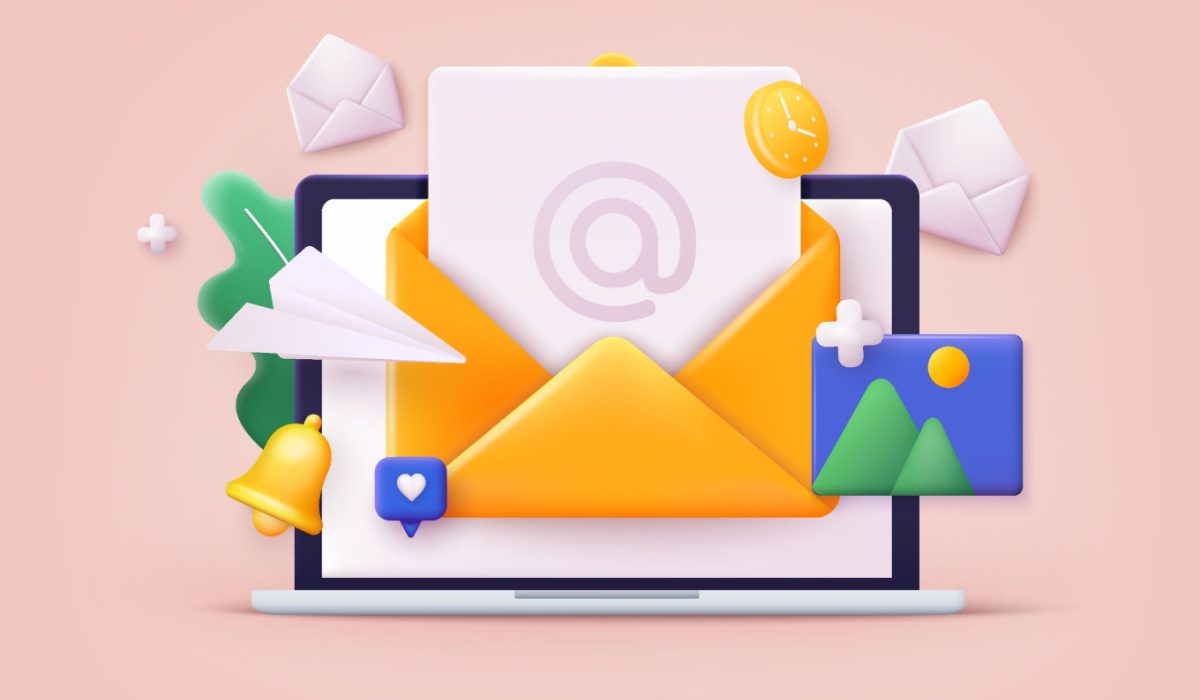 B2B Marketing teams spend significant time composing and delivering the perfect email to subscribers that would click. Yet, the sales team is unable to close leads. A major factor hampering efforts is misalignment between the sales and the marketing teams. Without effective B2B email marketing in place, it's just about sending mass emails to random users without considering users' preferences and requirements.
Popular opinion also goes that email marketing is long dead with the growth of social media platforms and the proliferation of various websites. But this isn't true. Email marketing is still relevant and is one of the best B2B lead generation solutions and will continue to be so. It's just that email marketing campaigns need a personalized approach to be in sync with present times.
In this context, it's known today that email marketing and Account-based Marketing solutions are a marriage made in heaven. A perfect combination of email marketing and ABM enhances engagement and helps reach target prospects with personalized messages delivered right into their inbox.
But it's quite tricky to incorporate ABM into email campaigns. Read on this blog to learn about email marketing challenges faced by a modern marketer. We will also deliberate on some of the best email marketing strategies that work well on ABM.
Email marketing challenges
On the basic level, email marketing is all about sending valuable content to your customers to keep them interested in your brand. It's expected that promotional messages, newsletters, and other types of emails such as event invitations or product launches sent over the mail can get sales orders. Unfortunately, this is not the way email marketing functions in current times.
Today, email marketing strategies need to be personalized and segmented to derive maximum results. To do just this, one needs to fuel sales and marketing pipelines with ABM.
ABM email marketing can eliminate the following challenges:
Low engagement email rate
Low engagement rate is all too common nowadays. As per reports, the average percentage of people who open an email is 22.71% across all sectors. Meaning half of the people to whom an email is sent do not even open it. You can now speculate how many subscribers will respond to your email.
However, don't fear the lack of engagement. B2B ABM solutions can help you understand your customers' needs, based on which you can send relevant information. Further, it allows one to segment the audience into groups based on criteria such as location, age, etc.
Insufficient lead generation
Email marketing is considered to be one of the best lead generation strategies by most marketers. Yet they find it difficult to use emails for B2B lead generation.
Here, ABM enables you to gain insight into your email subscribers' behavior and buying process. You will be able to determine which of your subscribers are actively engaged with the emails. Based on this information, you can send direct sales emails to the consumers who are most likely to convert. You can also send nurturing emails to subscribers who are not ready yet and bring them into your sales funnel.
Retaining email subscribers
Today, it's very easy to entice individuals to sign up for your email list. Just hold a contest on social media or offer a particularly enticing gift, and you will have it all. But the real challenge is to keep hold of your subscribers.
On average, people who unsubscribe from an email list range from 0.19% to 0.52%. This indicates that if you send 2,000 emails, 10 subscribers will unsubscribe from your list when you reach that threshold.
Personalize your emails with ABM solutions, and you can send only one message to all of your subscribers while generating the best possible outcomes.
Email marketing strategies for ABM accounts
Now that it's established that an Account-based Marketing strategy can help drive maximum results from your email marketing strategies, let's take a look at some of the best email marketing strategies that can be run on ABM accounts.
Segment Your Email List
What is it about email marketing that makes it the best lead generation solution? The best email marketing strategy is to segment humungous email lists to run smart campaigns.
When you adopt B2B email segmentation, you can communicate with your consumers in a more personalized manner, providing them with the information they want, and that too at the appropriate moment. And if you are successful at it, the rewards may be substantial.
Personalize Your Subject Line
As per reports, 47% of the users open an email based on the subject line. Therefore, personalizing your email subject line is crucial to increasing open rates. Make it no longer than 45 characters, emphasize a selling point, and concentrate on a succinct message that addresses their problem.
Below are a few ideas to personalize your email subject line:
Use the First name
Trigger interest
Birthdays and anniversaries
Exploit FOMO (fear of missing out)
Offer Special Recommendation Emails
Sending emails with recommendations is an excellent way to re-engage subscribers who have been inactive for some time. You might have noticed various companies showing suggestions for similar products/services to the ones you have just seen. You need to tailor your emails to encourage your clients to purchase additional items from your company.
You can use the data and information from your ABM to identify which product/service was bought recently by a subscriber. This information can be further used to send recommendations for other products/services over email to customers.
One of the most advantageous aspects of this strategy is that a customer who is already utilizing a service may also be interested in other services. To implement this technique, you just need to examine the items or services the consumer is using and then send them emails containing information about additional products they might be interested in purchasing.
Select the Right Time to Send Emails
When it comes to sending emails, time is the most overlooked aspect by most marketers. But marketers must take note of the time you are sending the emails. The open rate of email campaigns is directly proportional to the time of the day the email is sent.
The success of this email marketing campaign heavily depends on ABM account data. ABM helps identify the right time when subscribers most open the email. Choose the ideal moment to send your email subscribers marketing campaigns.
Optimize your emails for mobile
In today's digital age, clients spend much time interacting and using mobile apps. In the US, 66% of emails are read on mobile devices, compared to 34% on desktops, according to a poll. If subscriber data points that your emails are mostly read on mobile, you must mobile-optimize your emails. Every component must be made to accommodate a small screen as well.
Bottom Line
Incorporating email marketing campaigns into your Account-based Marketing strategy is technical and time-consuming.
At the very outset, you need to collect the right information, segment the email list, and then analyze every single email subscriber. To send personalized content, you need the technical information to devise creative contests, visuals, and custom content. This can enhance the email open rate drastically.
But at the root of the best email marketing strategy is to personalize. Personalization helps generate higher sales and engagement rates. The strategies mentioned above can help you perfect your ABM email campaign.
Streamline your ABM email marketing with Binary Demand to get high-quality leads delivered right into your inbox.