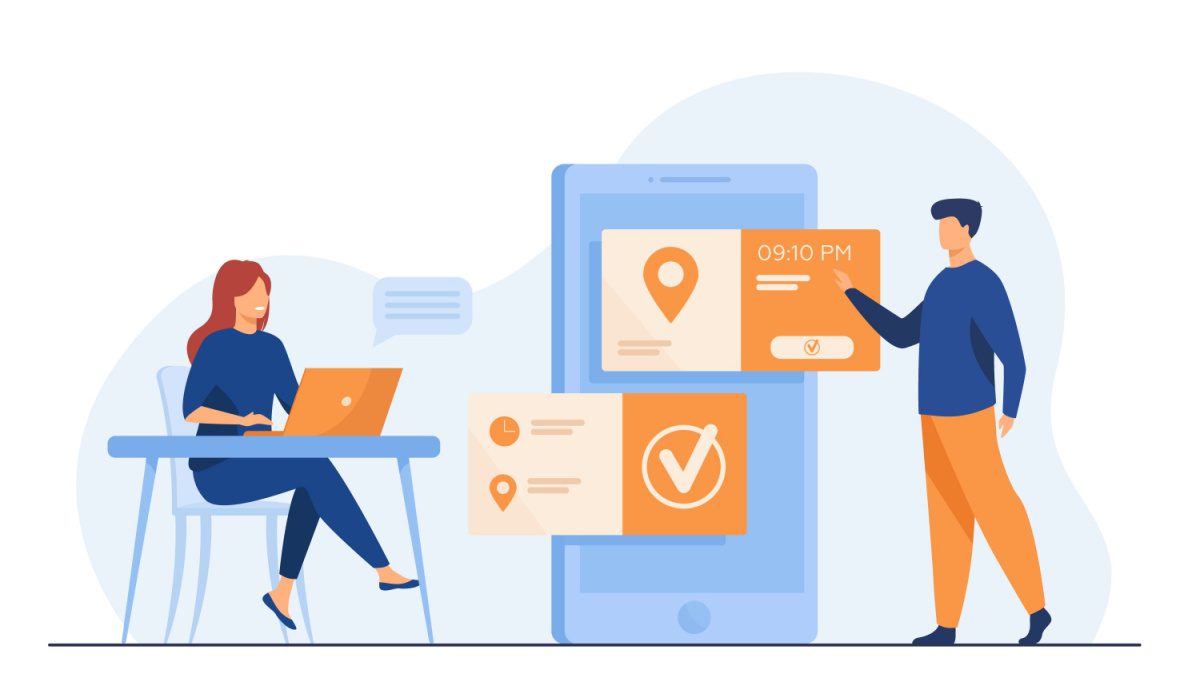 Typically, a  B2B lead generation company calls for the sales reps to conduct in-depth research, build Ideal Customer Profiles (ICPs) and buyer personas, generate personalized content for a multichannel outreach, email, calling, tracking KPIs, and much more. 
Traditionally, the sales reps have been doing much of this work but with the evolution of sales specialization, it's all about divide and conquer. Here, while the sales executives sell and close deals, the SDRs handle the appointment setting. The sales reps help engage with highly qualified leads and the B2B appointment setting helps close more. 
However, setting appointments with decision-makers, such as the CEO, is a tough nut to crack and is a dream come true for a B2B appointment setter. Why do we say it's challenging to set an appointment? It's because persuading these people that your service can provide considerable value to them is a big deal. But it's easy to convince when you connect with the right person, deliver the appropriate message, and negotiate at the right time.
In this blog, we'll walk you through what appointment setting means, dive into how one can set an appointment, go over the don'ts for appointment setters, and tell you how to get B2B appointments in sales.
What Is an Appointment Setting?
B2B Appointment setting is a process whereby a salesman and a prospect agree to meet at a particular time to speak about the business. Typically, B2B companies arrange this appointment because, in a B2B setting, the involvement of a C-level decision maker is needed to consummate a deal. 
However, it's also essential to dispel the reason why telemarketing and appointment scheduling differ – they are poles apart. The former is more about making immediate sales over the phone, whereas the latter only introduces the firm to the prospect. This helps identify if the prospect needs more time to decide or isn't interested.
Appointments allow firms to learn more about prospective customers. They can determine the setbacks that are preventing them from pitching further. As a result, uninterested prospects can be eliminated, and more focus can be placed on those who are most likely to purchase. It may also assist sales teams in assessing their sales action plan, scripts, and techniques.
Here are a few things that every B2B appointment scheduler must know to plan profitable and worthwhile appointments.
Do research:
Prior to starting a B2B appointment-setting process, conduct thorough research on your potential client. Thorough research on the prospect will keep you informed of the wants and objectives of the future customer, allowing you to meet their requirements and assist them in achieving objectives.
However, remember that the prospective consumer may have also conducted their research. Hence, they are well informed about what you are offering and your ability to deliver. But how do you acquire relevant information about a prospect?
Here are some suggestions:
Examine the company's website and read about its vision, objectives, and mission.
Consult a familiar friend for pertinent information.
View the company's LinkedIn profile for further details.
Examine company evaluations to identify its strengths and faults.
Learn to listen:
There is a common temptation to dominate the discourse in meetings. However, this technique is inappropriate while speaking with a potential client during a sales call. Allow the prospect to speak and pay close attention to what he says.
The more attentively you listen, the more knowledge you will get about his needs and pain points and help you understand them better. The scales of the decision-maker will tilt towards an appointment setter who understands them well.
Use email and telephone for B2B appointment setting:
The Internet is the best place for B2B appointment schedulers to research new prospects and find the email addresses and phone numbers of firms that fit the profile of their potential client. Send them a cold email or conduct cold calls to pique their curiosity. The former is the perfect way to connect with the target. This does not, however, mean that you will get a response to every cold email sent to you. When you do not get a response, follow up.
Further, appointment setters must be well-prepared with a strategy to persuade the prospect to meet the sales team. Sending emails at regular intervals, personalizing them, and enhancing B2B email marketing content will boost the likelihood of securing an appointment with the prospect. 
In addition, the people involved in B2B appointment settings must be determined – just one or two attempts may not succeed. The appointment setter must also know whom to call. Gathering the right information about the decision-maker, reaching a person who does not have the power to make decisions is futile as chances are that your message may not be transferred to the right person. Always choose the optimal moment to initiate cold calls. In case you feel you have called at the wrong time, tell your target that you can give him a call some other time. Pushing when the target is distracted or irritated can irritate him, and he might not retake your call.
Know the best time to make contact:
An essential tip for B2B appointment setting success is to double-check that you've selected the recipient's correct time zone. For example, an email sent at 8:00 a.m. will appear at the top of the recipient's inbox and be observed. Avoid sending emails on Mondays and Fridays and after lunch as, during these days, the probability is that the email may not be seen or ignored.
Cold calling:
It is another approach to B2B sales appointment setting, which refers to setting up B2B meetings via phone. But how can an appointment setter succeed via phone? Many schedulers are doubtful about making a cold call when it is as effective as a cold email. When paired with other channels such as social media and cold emailing, cold calling is quite successful.
In conjunction with cold calls, cold emails can be beneficial. The emails will inform the recipient that someone will contact the firm to discuss his product or service. This way, the company gets first-hand knowledge about what you have to offer and will be prepared to take the meeting or not. They will eagerly schedule an appointment if they find something valuable in your product or service. If the target perceives your offering to be of high value, they will be ready to organize a meeting.
But you must also take into consideration the time you make a call. Decision-makers are busy people, and time is of the essence for them. According to experts, the optimal time to connect with a potential B2B customer is during their off-hours. Mondays and Wednesdays after business hours are the best days to reach them.
Focus on the purpose of your call:
Due to their hectic schedules, decision-makers have little time for a lengthy discourse. Therefore, it is recommended to convey the message as soon as possible. When you call a potential customer, you are expected to know their requirements and concerns. You are setting an appointment to discuss with their sales reps how your offer can help address their difficulties.
Things to Avoid While Appointment Setting
Making a Sales Pitch Right Away
When in the process of making an appointment with a prospect, never say you are not selling. Surely, you are there to make a sale, but that doesn't mean you can immediately start a sales presentation. Make a start by addressing statements like who, what, and why. Make them understand who you are and why you are calling. If you directly make a sales pitch, people may believe you are only interested in making money.
Not Building a Relationship with the Receptionist
Mostly either the front desk officer or a receptionist answers most cold calls. Often, we have seen the C-suite people answer the call directly. But don't get heartless. To reach the C-level executives, you just need to connect with the receptionist by establishing your message effectively and doing frequent follow-ups.
Conclusion
B2B lead generation and appointment-setting services act as the foundation for converting a prospect into a customer. The procedure involves competence and familiarizes prospects with your company, product, and services, making it more straightforward for the sales staff to close them. The advantages of appointment setting are many, but it needs to be executed properly.
An appointment setting that's data-driven and personal can boost sales effectiveness. Use Binary Demand's data-driven and personalized approach to enhance your sales performance.